The land at Breoch situated about 2 miles South of the busy market town of Castle Douglas. At present the land is utilised for the grazing of livestock or mowing for silage the land would lend itself to a variety of small scale agricultural or equestrian purposes. The land amounts to about 40.25 acres (16.29 hectares) and is registered with the AFRC-RPID with a sub location code. The land will be offered for sale with 14.89 units of region 1 Basic Payment Entitlements.
DESCRIPTION
Comprising of two main field enclosures extending to about 40.25 acres (16.29 hectares) to include the areas occupied by small amenity woodlands. The land is accessed off a minor public road is bounded by well-maintained dry-stone dykes and watered by natural sources. The subjects lie within a ring fence and are at present all down to grass for grazing and or conservation (silage). The land is currently utilised for agricultural purposes and farmed in conjunction with other lands owned by the sellers Please note as per the sale plan, a new fence will be erected between the points
marked with arrows this will be completed prior to completion of missives.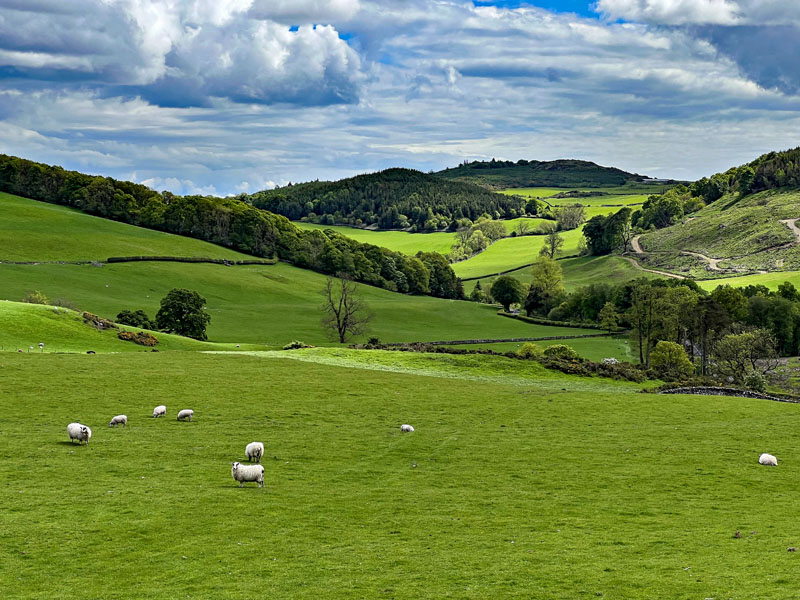 BASIC PAYMENT ENTITLEMENTS – IACS / SAF
The whole of the agricultural land has been allocated payment region 1. We are advised that the vendors are active farmers (as currently defined under EU Regulation 1307/2013 and the Scottish Statutory Instrument 2014/58). We are further informed that the sellers completed an IACS/SAF submission 2022 (a copy of which can be made available for inspection from the sole selling agents during normal office hours).
The Land benefits from 14.89 units of region 1 entitlements. The sellers will use their best endeavours to complete the necessary documentation to transfer any and all established Basic Payment Entitlements