The land at Muldaddie is situated on the periphery of the harbour village of Port Logan, Stranraer in the county of Dumfries & Galloway. This area of South West Scotland is a distinctly rural area, which has been unspoilt by modern industry and where agriculture and tourism form the backbone of the local economy.
The area is noted for its fertile and productive grassland. The land lies in the climatically favoured southwest corner of Scotland which is known for its mild climate and long growing season with the whole area benefiting from the mild gulf stream. This has contributed to the area being one of the most productive livestock, cropping and dairying areas in the United Kingdom.
The land is within easy reach of Stranraer, which provide all essential services with the ferry port at Cairnryan a short drive from the land at Muldaddie.
The land at Muldaddie Farm extends in total to about 75.39_acres (30.51ha). The land is classified mainly within Yield Classes 3 & 4 of Macaulay Institute land capability scale as produced by the James Hutton Institute.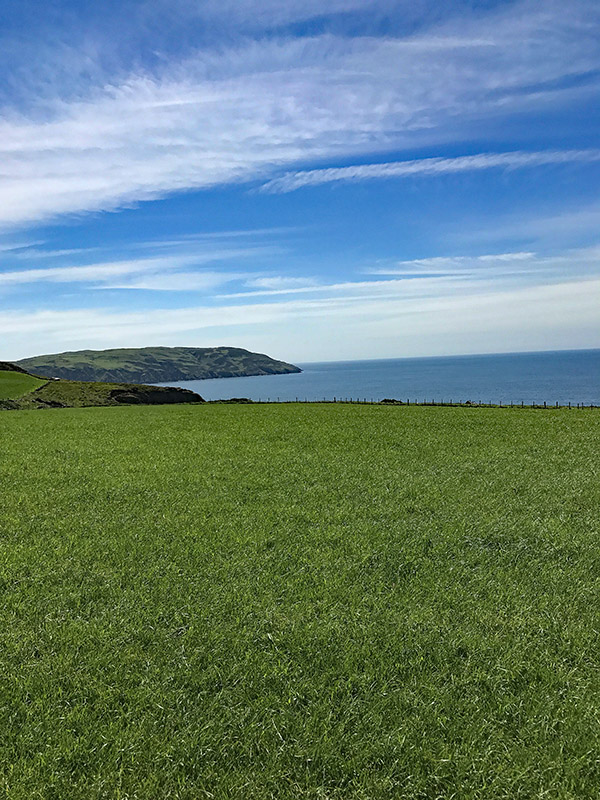 At present the agricultural land as defined by the AFRC-RPID extends to about 30.45 hectares (75.24 acres), which is all down to grass for grazing and or conservation (mowing), and the land all falls within payment region 1. The 6 field enclosures are all down to young grass and have all grown cereal crops in recent years. There is useful grazing on the clifftops and the unit is well known locally for its productivity.
The land is in good heart and has been actively farmed by the vendor. It is noted that the fields are well fenced, dyked and benefit from mains water supplies.
The lands of Muldaddie are serviced by way of a full-length access track over which there is a heritable and irredeemable servitude right of access for the subjects
BASIC PAYMENT ENTITLEMENTS
The land at Muldaddie benefits from a Basic Payment Entitlement and the vendors would be willing to transfer (with land) 27.23 entitlements along with the land. The Basic Payment, for illustrative purposes only, on the holding equates to €211.49 (Euros) per eligible hectare (2017 payments year). The land at Muldaddie also benefited from a greening payment in 2017. We can confirm that the IACS / SAF was submitted prior to 15th May 2017