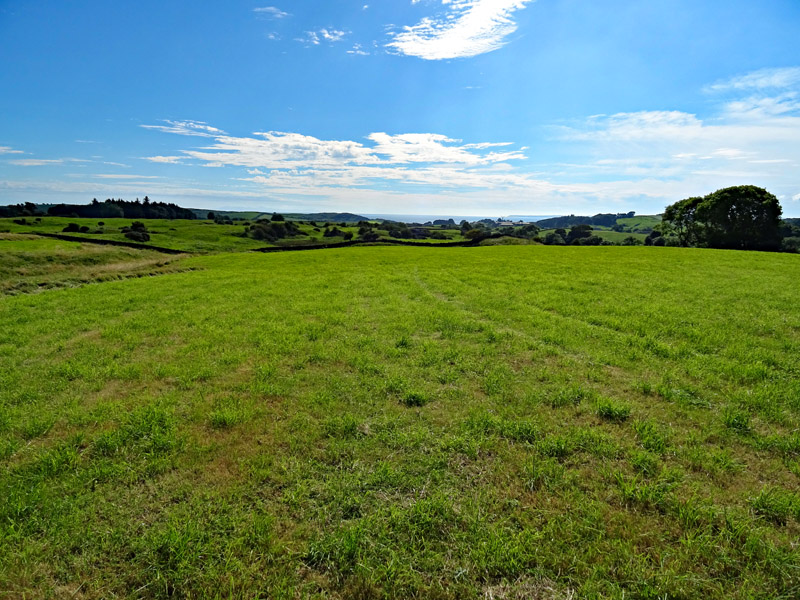 **CLOSING DATE – TUESDAY 8th NOVEMBER AT 12 NOON**
The land at Barmagachan Farm is situated about two miles northwest of the village of Borgue in Southwest Scotland. The land at extends in total to about 103.44 acres (41.86 ha) and is classified within Yield Classes 4 & 5 of Macaulay Institute land capability scale.
At present the land is all down to grass for grazing and or conservation (mowing), is classified as LFASS eligible with the agricultural land all falling within payment region 1. The land is in good heart and has been farmed by the vendor. It is noted that the fields are watered by natural sources.
The land is within easy reach of both Castle Douglas and Kirkcudbright, which provide all essential services with the regional centre of Dumfries, some 33 miles distant from the farm.
BASIC PAYMENT ENTITLEMENTS
The land at Barmagachan benefits from a Basic Payment Entitlement and the vendors would be willing to transfer (with land) the equivalent number of entitlements for the eligible agricultural land. The Basic Payment, for illustrative purposes only, on the holding equates to €164.97 (Euros) per eligible hectare (2016 payments year). The land at Barmagachan also benefitted from a greening payment in 2016. We can confirm that the IACS / SAF was submitted prior to 15th May 2016.
LESS FAVOURED AREA SUPPORT SCHEME (LFASS)
Barmagachan lies within a Less Favoured Area and any payment by Agricultural Food & Rural Communities – Rural Payments & Inspections Division under the above scheme in relation to the current farming year will be retained by the vendors.
SINGLE APPLICATION FORM (IACS/SAF)
A copy of the vendors' 2016 IACS/SAF application will be made available for inspection on request at the office of the sole selling agents