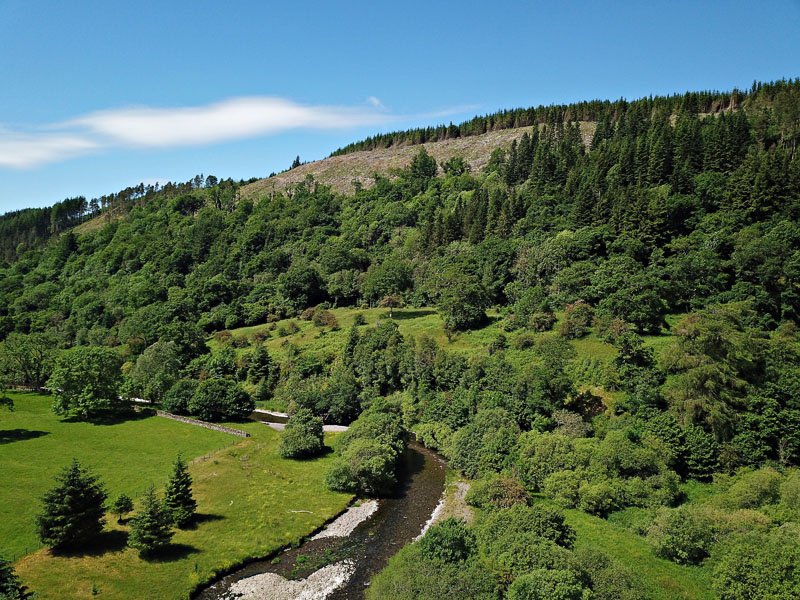 The land at Shortwoodend is situated about 4 miles from the pretty town of Moffat within Southwest Scotland. The area is distinctly rural in character with agriculture and tourism forming the backbone of the local economy.
The subjects are within easy reach of both Moffat, Beattock & Dumfries and could lend themselves to any smallscale agriculture, forestry or equestrian purposes or indeed inclusion of a larger holding. It is the case that this type of amenity land may also have tourism potential given that there are numerous highly successful tourism ventures within close proximity to the subjects. Potential purchasers wishing to develop the land for any other use than agriculture, forestry or equestrian purposes, should make their own enquiries with the appropriate authorities. The land in total amounts to about 7.13 hectares (17.62 acres) and is bounded to its eastern edge by the Moffat water. The western boundary lies along the A708.
Moffat is a historical spa town with many local amenities including a good range of quality independent high street shops, supermarket, butcher, baker, delicatessen, cafes and restaurants as well as hotels and a golf course. There is a more comprehensive range of shops and services in Dumfries and Carlisle. The town has a distinguished modern school, Moffat Academy which is a combined nursery, primary and secondary school.