LAND AT DUNREGGAN BRAE
Moniave, Thornhill, Dumfries, DG3 4HJ
A HIGHLY PRODUCTIVE BLOCK OF GRAZING LAND BENEFITTING FROM AN AGRICULTURAL BUILDING ON THE PERIPHERY OF THE PICTURESQUE VILLAGE OF MONIAIVE
Offered for Sale
Offers Over£150,000
Property Details
Property Type
LAND AT DUNREGGAN BRAE
PRODUCTIVE GRAZING LAND
AGRICULTURAL SHED
ELEVATED SITE WITH STUNNING VIEWS
POTENTIAL FOR SMALLSCALE AGRICULTURAL OR EQUESTRIAN PURPOSES
IN ALL ABOUT 19.27 ACRES (7.8 HECTARES)
BASIC PAYMENT ENTITLMENTS - 7 UNITS OF REGION 1 ENTITLEMENT MAY BE AVAIALBLE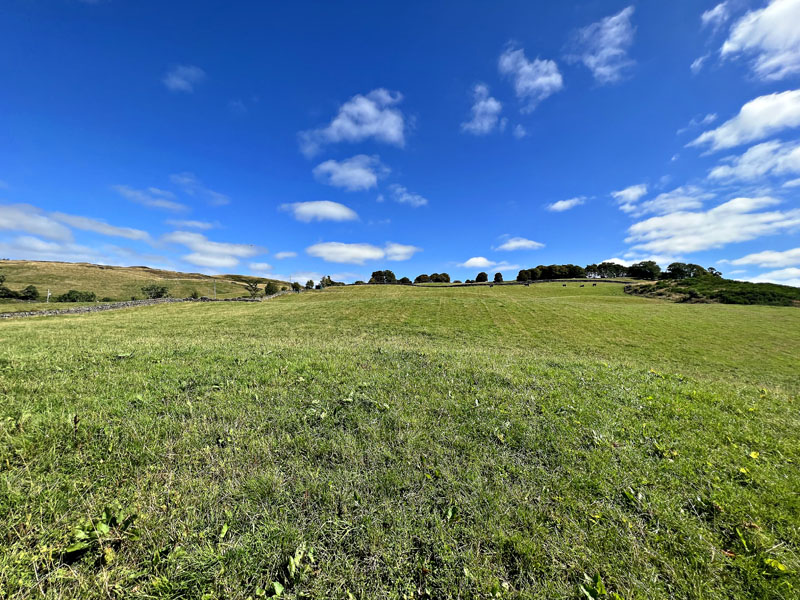 The land is situated on the periphery of the picturesque village of Moniaive in Dumfries & Galloway. The property benefits from land within a ring fence and a modest agricultural building with mains water.
THE LAND
The land at Dundreggan Brae extends to about 19.27 acres and is made up of two good-sized field enclosures. The land is classified as being mainly within yield class 4 of the Macaulay Scale, as produced by the James Hutton Institute.
This land is suitable for either agricultural or equestrian purposes, benefitting from good roadside access and mains water. At present the land is all down to grass for grazing or mowing.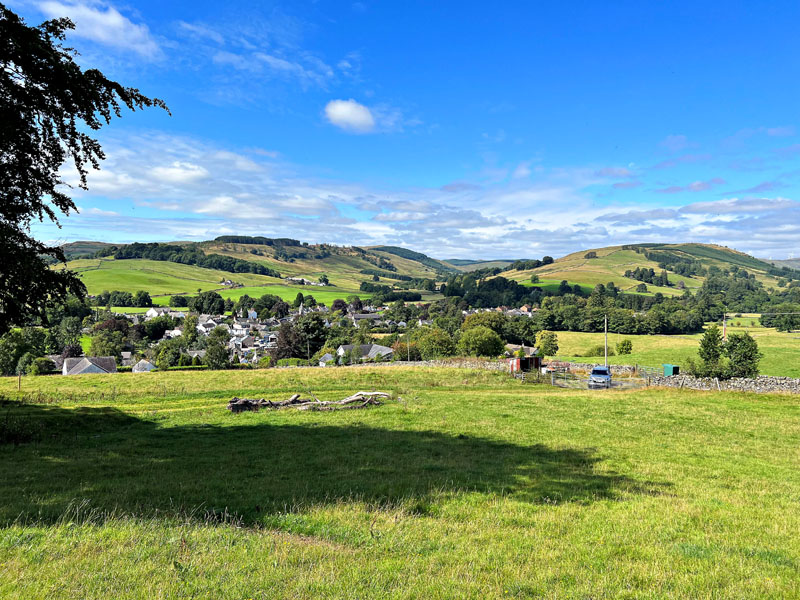 AGRICULTURAL SHED
The agricultural building is of portal construction with corrugated iron cladding. The shed has been utilised for livestock housing, fodder storage and for cattle handling. The shed has water laid in.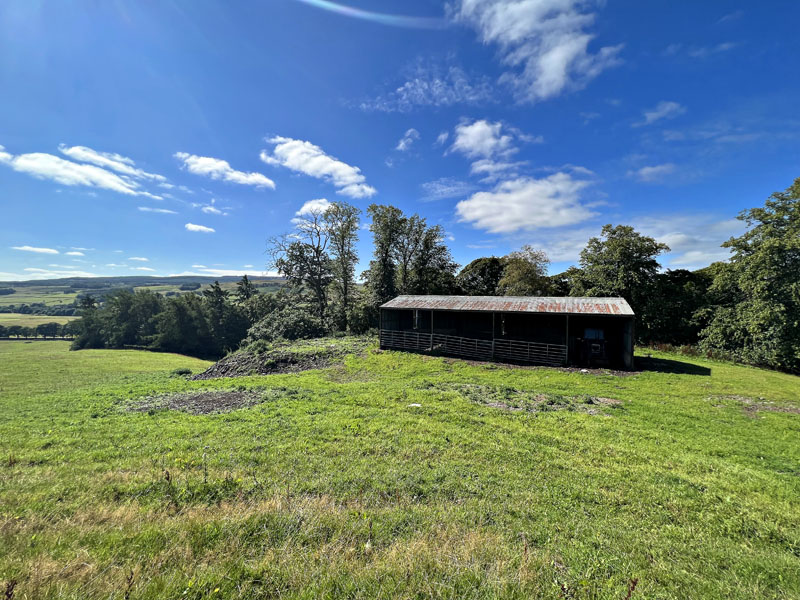 ABOUT THE AREA
Moniaive has a rich artistic heritage and a vibrant contemporary creative life with top class artists of many fields committed to this buzzing little community. Moniaive is situated within the Glencairn Parish and boasts two hotels, licensed grocer with post office service, petrol station and a wealth of craft outlets. The village is home to a number of talented artists, musicians, writers and photographers. It is the location for over 30 community groups and numerous regular festivals. The village benefits from a primary school with secondary schooling available at renowned Wallace hall Academy at Thornhill.