Low Glentriplock Farm is situated in a secluded yet accessible rural location about 14 miles southwest of Newton Stewart and about 24 miles east of Stranraer. This region of Scotland is noted for its spectacular coastline, hills and magnificent forests. This area lies within the climatically favoured Southwest corner of Scotland, which is noted for its mild climate and long growing season, benefitting from the proximity of the Gulf Stream and is known as one of the most productive grass growing regions of the United Kingdom.
Low Glentriplock is a small productive farm, which benefits from about 57.9 acres of agricultural land, a traditional three-bedroom farmhouse (requiring modernisation) and a mainly traditional steading, which could have development potential for change of use. Any interested party wishing to pursue this should make their own enquiries with the regional council. The whole property offers huge potential for smaller scale agricultural purposes, equestrian or tourism and offers the type of lifestyle, which many are seeking at this time. The land is contained within 12 field enclosures and amounts to about 57.9 acres. The land is all down to grass for grazing or conservation (silage) and was in the past utilised as a small dairy unit. In past years, beef cattle have been reared on the holding.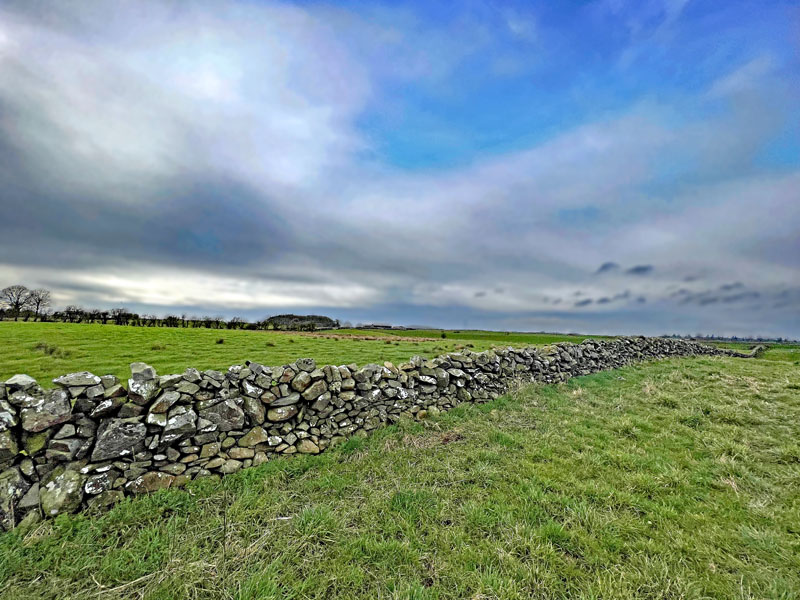 LOW GLENTRIPLOCK FARMHOUSE
Low Glentriplock Farmhouse is traditionally stone built over one and a half storeys under a slate roof, which is typical of this area. The property is in reasonable condition, though somewhat dated and therefore would benefit from cosmetic modernisation. A traditional bothy is also attached to the house, therefore, may present the opportunity to increase the current footprint. The property offers family accommodation over two floors.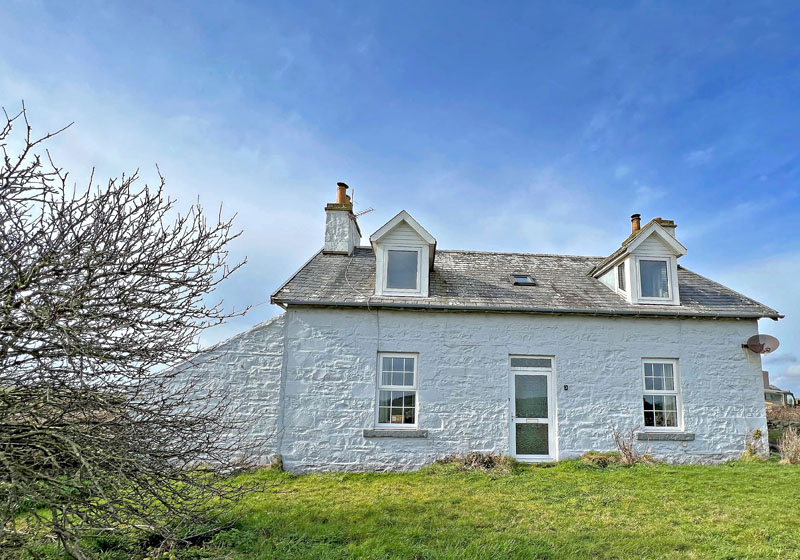 THE STEADING
The steading is mainly made up of traditional vernacular buildings, which at present provide useful storage and workshop space. As mentioned earlier, these could have some development potential for change of use to residential, however, any interested party wishing to pursue this would need to make their own enquires with the regional council.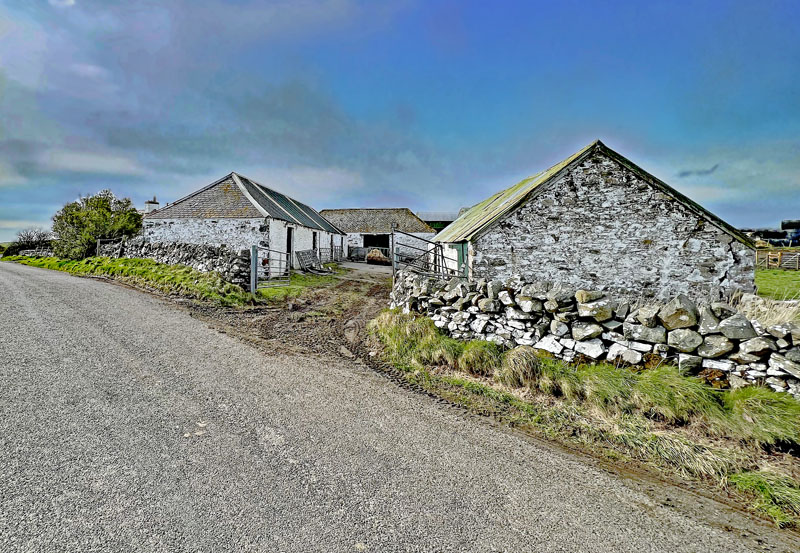 THE LAND
Low Glentriplock Farm extends in total to about 58.71 acres (23.76 Ha), including the areas occupied by the farmhouse, steading, roads, etc. The holding features 12 specific field enclosures which are currently all down to grass for grazing and conservation. The land is mainly classified within yield class 4 of the Macaulay Land Capability Scale as produced by the James Hutton Institute
and is all within region 1 for the Basic Payment Scheme. We can confirm that the land is registered with the AFRC-RPID with a main location code of 98/855/0024 and lies within an LFASS area.
BASIC PAYMENT ENTITLEMENTS – IACS / SAF
The whole of the agricultural land has been allocated payment region 1. We are advised that the vendors are active farmers (as currently defined under EU Regulation 1307/2013 and the Scottish Statutory Instrument 2014/58). We are further informed that the sellers completed an IACS/SAF submission 2022 (a copy of which can be made available for inspection from the sole selling agents during normal office hours). The Land benefits from 20.62 units of region 1 entitlements. The sellers will use their best endeavours to complete the necessary documentation to transfer any
and all established Basic Payment Entitlements