LINNSIDE FARM
Gatelawbridge,Thornhill, Dumfries, DG3 5EA
A HIGHLY PRODUCTIVE BLOCK OF AGRICULTURAL LAND WITH THE BENEFIT OF A MODERN FARM STEADING LOCATED WITHIN A PICTURESQUE AREA OF DUMFRIES & GALLOWAY
Offered for Sale
Offers Over£750,000
Property Details
Property Type
LINNSIDE FARM
HIGHLY PRODUCTIVE ARABLE AND GRASSLAND
MODERN STEADING BUILDINGS
RING FENCED FARM
BASIC PAYMENT ENTITLEMENTS: 42.08 UNITS
IN ALL ABOUT 107.04 ACRES (43.32 HA)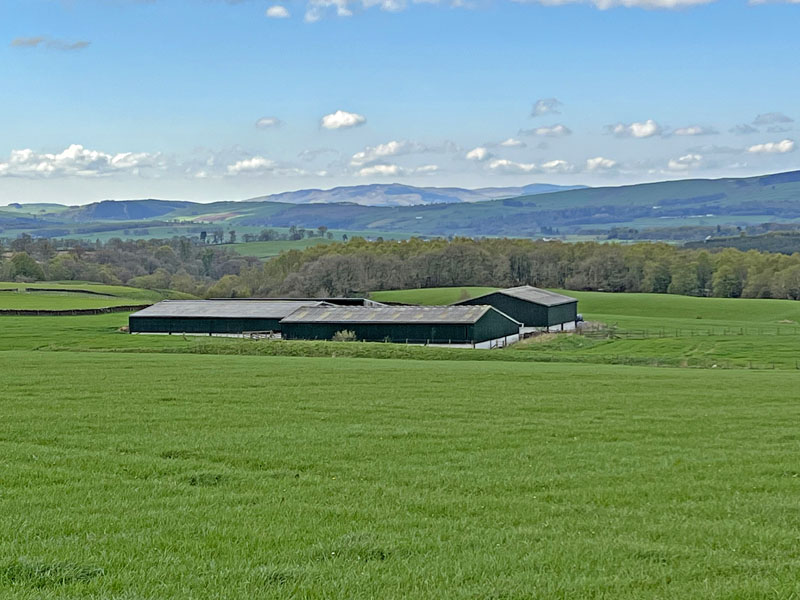 Linnside Farm is situated about 2 miles from Thornhill within Dumfries & Galloway. The agricultural land is contained within a ring fence and has 7 good sized field enclosures. The land is either down to grass for mowing or in cereal production. The land is also capable of growing a wide range of cereal and other forage crops and is highly productive. The steading is of modern construction and contained within four main portal buildings, which are utilised for the overwintering of dairy young stock or storage of fodder.
THE LAND
Linnside Farm extends in total to about 107.04 acres (43.32 Ha), including the areas occupied by the steading, yards, access roads, etc. The holding features 7 specific field enclosures, which are currently all down to grass for grazing and conservation (silage) or in cereal production. The land is classified as predominantly yield class 4² of the Macaulay Institute for Soil Research (Land Capability Study), as produced by the James Hutton Institute. The farm is self-sufficient in-home grown forage and capable of any type of livestock production.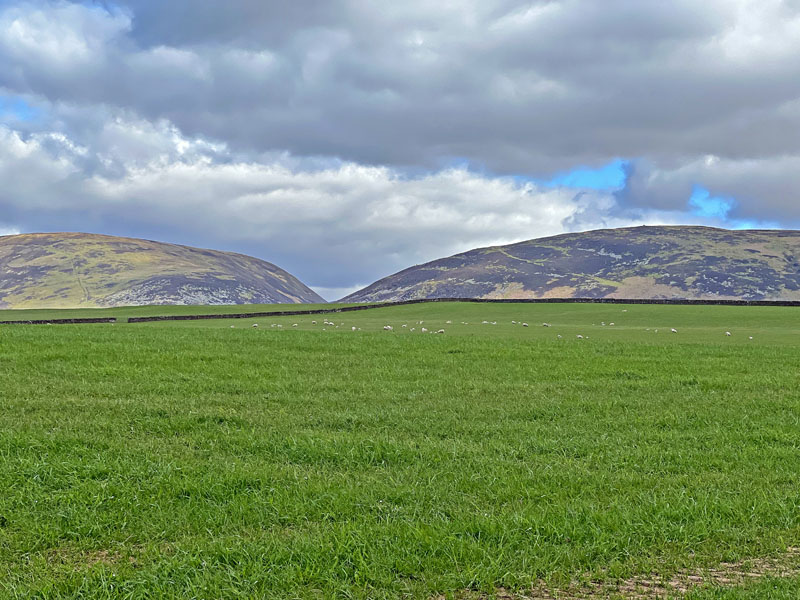 THE STEADING
A bespoke steading is located in the middle of the unit comprising of four steel portal sheds. The three main sheds have fibre cement roofs, concrete panel walls, box profile cladding, concrete floors and aprons, overhangs and feed barriers. The other portal shed is an open fronted machinery type shed, of cantilever design with Yorkshire board cladding. The steading is utilised for the overwintering of dairy young stock.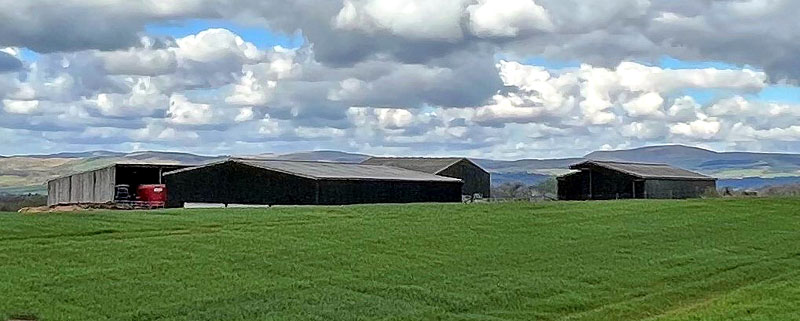 BASIC PAYMENT ENTITLEMENTS – IACS / SAF
The whole of the agricultural land has been allocated payment region 1. We are advised that the vendors are active farmers (as currently defined under EU Regulation 1307/2013 and the Scottish Statutory Instrument 2014/58). We are further informed that the sellers completed an IACS/SAF submission 2021 (a copy of which can be made available for inspection from the sole selling agents during normal office hours). For the avoidance of doubt, Linnside is farmed in conjunction with other holdings under the same ownership. Linnside Farm benefits from 42.08 units of region 1 entitlements with an illustrative unit value of €164.52 (Euros). The sellers will use their best endeavours to complete the necessary documentation to transfer any and all established Basic Payment Entitlements.