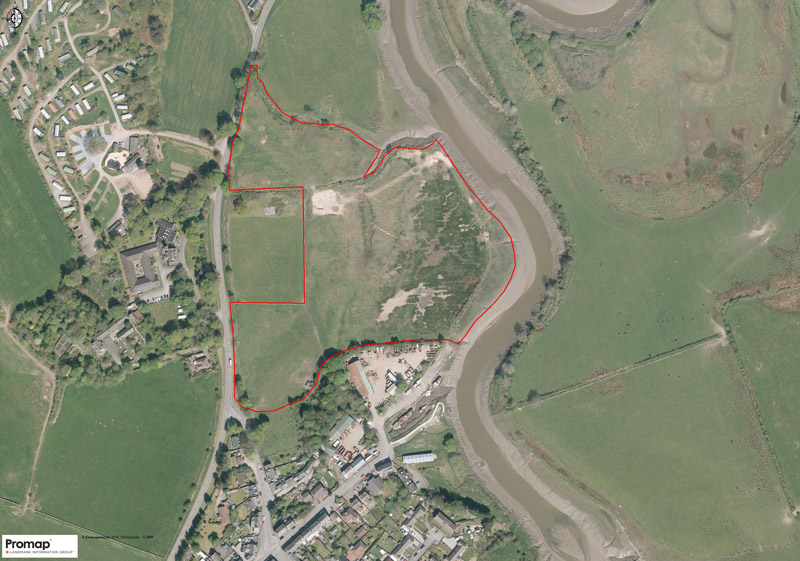 The land at Palnackie is situated on the periphery of the village. At present the land is utilised for agricultural and equestrian purposes and subject to the necessary consents, would lend itself to a variety of commercial and semi-commercial purposes. The land at Palnackie is included in the local development plan, REF: PAL.H2, this site has the potential to form an integral part of the settlement if designed and developed sensitively, taking account of its position as a gateway to the village.
Comprising of field enclosures extending to about 12.80 acres, which is located to the east side of the A711 and immediately north of the village. The land lies within a ring fence and is bounded to one side by the river Urr. At present the land is all down to grass for grazing and or conservation and is currently utilised for agricultural and equestrian purposes.
Palnackie is a thriving community, which boasts a hotel / public house, a bistro / restaurant, primary school, village shop and an active community council. The village of Palnackie up until 1965 was a fairly successful outport of Dalbeattie and Castle Douglas, where after the harbour was mainly utilised for the cockling trade. The harbour was also known as the 'Barlochan Basin'. The village still hosts a popular annual event known as 'The Flounder Trampling'. The area has now become a popular tourist destination, with a busy holiday park established at the adjacent Barlochan.
The area around Palnackie is possibly the most attractive landscape in the lower Urr Valley with the county being noted for its spectacular coastline, which provides a vast range of opportunities for the outdoor enthusiast to include wonderful walks, game, coarse and sea fishing as well as shooting, sailing and cycling. There are numerous beaches and sandy coves within easy reach of the property and the area boasts numerous golf courses.
Communications to the area are much improved with the A75 trunk road providing quick access from the south via the M6 & M74. The ferry links to Northern Ireland run from Cairnryan and the international airports of Glasgow and Prestwick are within 62 miles & 85 miles respectively.