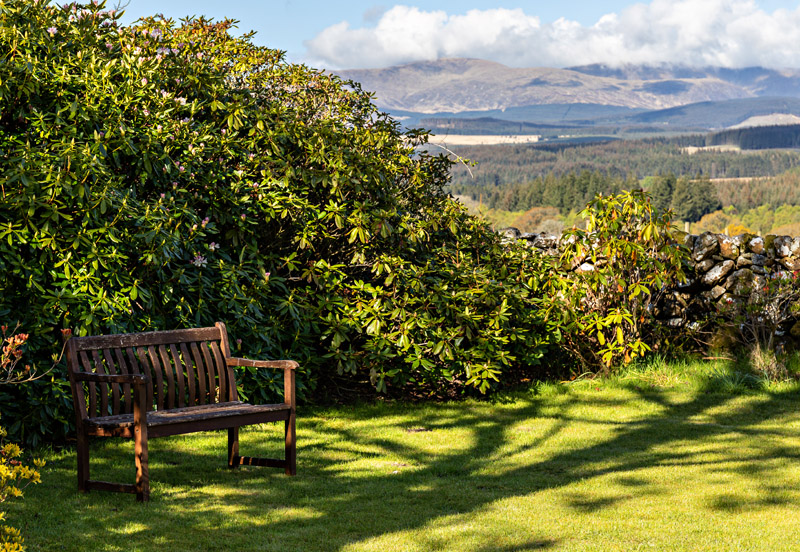 OUR FOURTH YEAR TRADING MESSAGE
15 November 2019
FOUR YEARS!!!
It seems like only yesterday that Threave Rural Limited was established when, in fact, four years have now passed since the principals established the company, our aim remains unchanged, providing a client-focused bespoke and individual approach to all areas of Rural and Estate Agency along with Rural Consultancy.
We have, and always have done, provided the best information and advice possible with a 'can do' attitude and a policy of informing our clients what they need to hear, rather than what they would wish to hear.
Threave Rural Ltd. prides itself on being a little different from others in the same field and remains a 24/7 business with contact available, with the principals, after office hours and over the weekends. We continue to adopt a no-answering machine policy and endeavour to be available to our clients whether buyers, sellers or those seeking advice at any time.
The Directors continue to be humbled and thank all those who have supported us during our first four years. We continue to adapt and diversify to meet this highly dynamic market, ensuring we meet the needs and demands of the sector.
For the last three years Brexit has been debated and we feel that it is almost upon us now, there is uncertainty in the constitutional direction within the UK and it will provide challenges both in the property market and in the agricultural sector. We remain proactive rather than reactive and continue to embrace change firmly believing that where there is material change, there are new and untapped opportunities. We continue to see our market share grow, not only in Dumfries & Galloway but in Cumbria, Ayrshire, Lanarkshire and the southern belt.
In January of 2019 Kate Campbell joined the team to look after all admin and office matters. Kate is a welcome addition to the team ensuring efficient management of the office.
PROPERTIES
Property Sales – our property sales have continued to grow and we are delighted with the market share we are receiving, although never complacent, and always looking for new challenges. We have seen a diverse portfolio of properties brought to the market and listed by Threave Rural over the last four years, from commercial farms, rural residential, smallholdings, residential dwellings, building plots etc. We continue to adopt the 'offers over' method, setting reasonable guide prices and inviting offers in excess of any guide price set. We firmly believe that this system generates interest and competition for all properties, with footfall being extremely important. Our percentage over guide price varies from property to property but has ran at between 10% to 30% over guide prices.
We continue to receive instructions for all properties at this time and we have noticed a distinct change in the agricultural market where it used to be seasonal with the main of farms being brought on in Spring to early Summer. That has now changed as the High Street lenders have now adopted a policy which is more based on Business Plans and ability to pay, rather than in equity whihc the property offers. Therefore, there are a number of agricultural farms and holdings that change hands in the winter months and prior to the 2nd of April, to allow the purchasers to claim any support in their first year of trading in any new property that they have bought. With that in mind, we have over this winter, received instructions to sell a number of farms and smallholdings and we are delighted to bring them to the market from now until early spring.
We continue to offer a bespoke and client focused service, with the genuine 24 hour assistance, for all of our properties and property enquiries. Please do keep a regular check our website, active Facebook and the other web portals utilised by Threave Rural, and your input and critique of our service is always welcomed to ensure a better experience for all our customers.
We look forward to 2020 with the same enthusiasm as the last four years and will endeavour to meet the continually changing property market which is still, as last year, affected by political and economic conditions.
AGRICULTURAL CONSULTANCY
Still part of the core business, we are about to enter the same period of uncertainty with Brexit that we have in the past two years. There is no doubt that the level of support and the method of delivery will change, although the bureaucracy and level of paperwork continues to grow. We have seen various changes over the year and the Scottish Government are still adopting a system looking at new spatial mapping which continues to be problematic. Again, this year we have seen problems with the delivery through the Scottish Government's computer system and, although a Basic Payment Loan has been paid in most cases, this is as last year, a fairly unsatisfactory way forward. We understand that in the next few months they will be trying to re-map the entire country and applying their findings, not only to this scheme year, but indeed back to 2015.
It is still our policy to form strong working relationships with other professional Solicitors, Accountants and other independent Land Agents, offering the very best all round professional service possible, and continue to look for opportunities in this ever-changing environment.
And finally, but MOST importantly, we put a great big shout-out to our extended team:
Small Print, King Street, Castle Douglas WOW, what a fantastic service! High quality sales brochures produced within 24 hours travelling about 23,000 miles from our beautiful town of Castle Douglas to NZ and back again. High quality printing of deed plans produced by TR, stationary on demand and the list goes on. Thank you Small Print
Infinite-eye our fantastic website developers! These guys manage to keep up with our business requirements and having worked with infinite-eye from the conception of the company, our website continues to receive compliments. Infinite-eye are able to meet the changing demands of our customers and develop our website to meet the requirements. Due to popular demand, a filter has now been added to the website allowing you to toggle between available, closing date, under offer and sold properties. Infinite-eye has also developed a bespoke database to allow us to track and follow up all enquiries.
We would like to thank all our customers, old and new, for the faith they have shown in us at Threave Rural Ltd. and look forward to the Twenties with optimism.