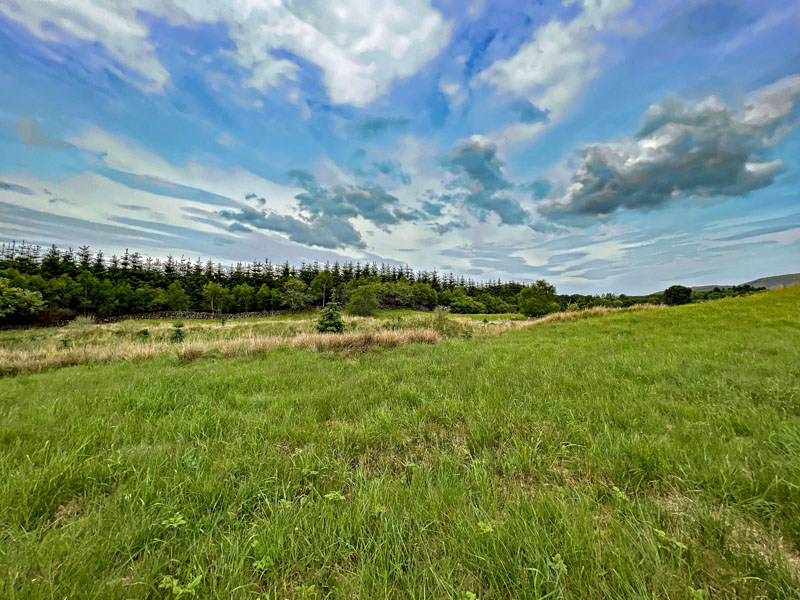 INTRODUCTION
The development plot at Marbrack is situated about 2 miles from the pretty village of Carsphairn and about 13 miles west of Moniaive in an unspoilt part of Southwest Scotland. Full planning permission was granted for a detached house and garage in July 2021 and all documents associated with this can be found on the Dumfries & Galloway Council's planning portal www.dumgal.gov.uk/planning with a planning ref' of: 21/0898/FUL.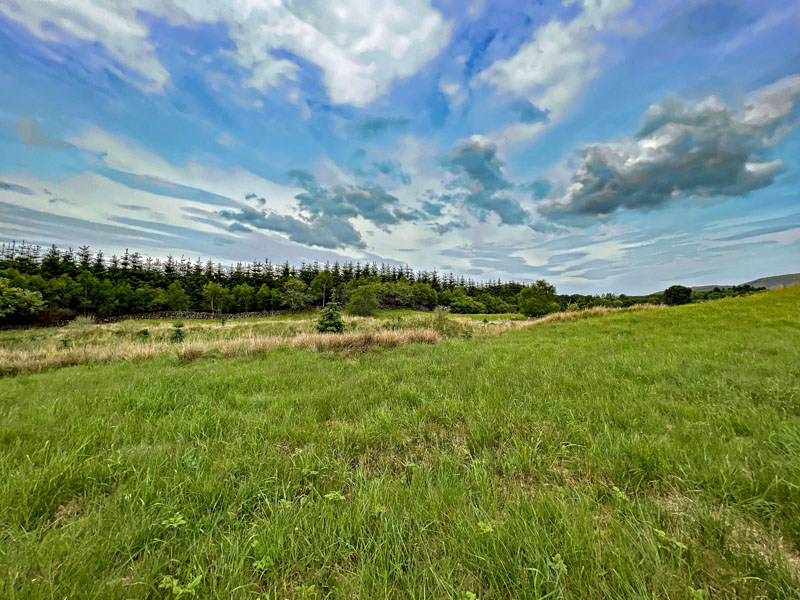 THE CURRENT PROPOSED DWELLING
The development plot benefits from full planning permission of the erection of a dwellinghouse and detached garage. The current proposed house is designed to have a low impact by virtue of scale, construction, materials and sources of energy and heating. The construction of the property was intended to be of low environmental and carbon impact with local contractors/labour to be used, where possible, and resources available on site to be re-used, for example, material excavated for ground works to be utilised elsewhere on the site, including to level uneven sections for smallholding use. Due to constraints over mains access to water and electricity, the proposed dwelling was to be 'off-grid' and the main source of power generation through solar with a battery bank and a back-up generator for use during the darker winter months. Heating was to be provided through a ground or air source heat pump and the dwelling would use mechanical heat recovery ventilation to circulate air and ensure consistent heating throughout. The house has been situated on the plot to allow for maximum solar gain, both in terms of solar panel orientation and indirect heating of the large expanse of southern facing glazing. The dwelling would also have its own water source via a borehole and with sewage discharging to an onsite watercourse via biological treatment plant.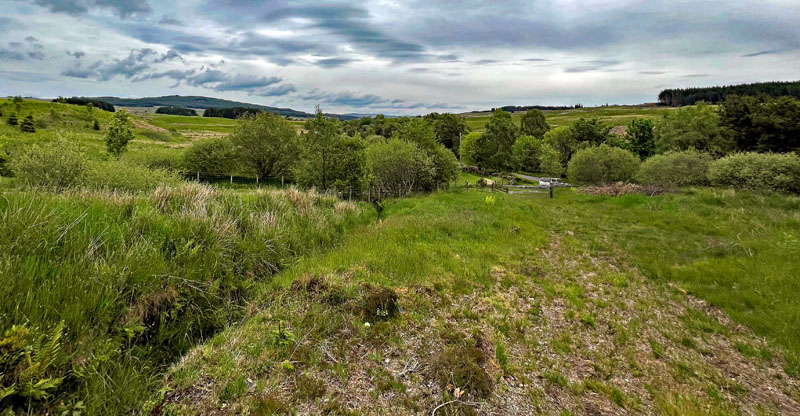 The proposed house is an integral part of a low carbon lifestyle. A couple of examples of how this could be achieved could involve managing the attached land so it would support the occupants of the house as their main source of income as well as home working, removing the need of a daily commute. The site could be operated as a smallholding, exploring ways of using the land sustainably to produce food for the owners use. Proposals for the site also include the planting of indigenous trees and the creation of an orchard. A range of animals could also be kept including beehives for the production of honey.
Full planning is in place as per the planning ref', however, any interested party wishing to vary the planning would need to make their own enquiries with Dumfries & Galloway Council.