CONCHIETON MILL
Conchieton, Twynholm, Kirkcudbright, DG6 4TA
A FORMER GRAIN MILL BENEFITTING FROM CHANGE OF USE TO FORM A BESPOKE DWELLINGHOUSE OCCUPYING A SCENIC COUNTRYSIDE LOCATION WITHIN DUMFRIES & GALLOWAY
Offered for Sale
Offers Over£200,000
Property Details
Property Type
CONCHIETON MILL
FULL PLANNING FOR CHANGE OF USE TO A BESPOKE FOUR BEDROOM DWELLINGHOUSE
PLANNING REF': 20/1178/FUL
POLE BARN AGRICULTURAL SHED AND ABOUT 3.53 ACRES OF AMENITY LAND
AMENITY LOCHAN
WITHIN CLOSE PROXIMITY TO MAJOR ROAD NETWORKS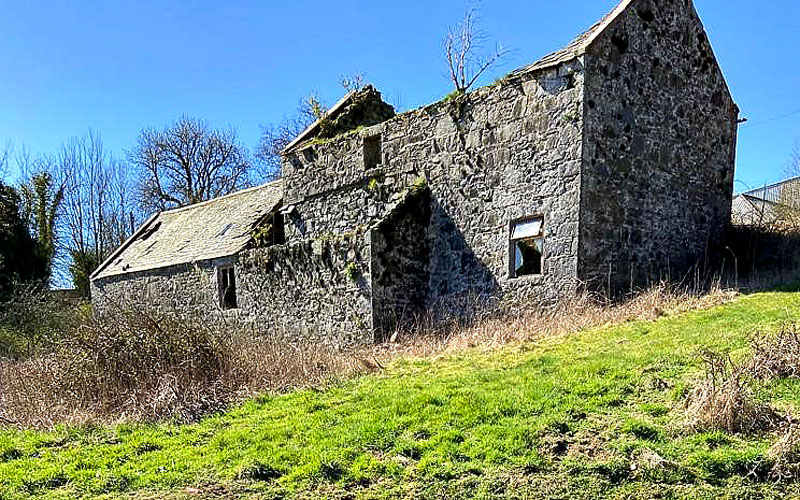 Conchieton Mill is conveniently located some 5 miles from the picturesque harbour town of Kirkcudbright in Southwest Scotland. The property occupies an idyllic elevated site with views across the surrounding countryside.
Conchieton Mill is within a short drive to some of the most spectacular beaches and bays within Dumfries & Galloway, yet close to major road networks. Conchieton Mill is thought to date back to the early 19th Century and at that time was utilised as a grain mill. The property benefits from full planning permission to conversion to a bespoke four-bedroom dwellinghouse. Planning permission has been granted not only for permission to convert but actually full plans for the conversion and associated building warrant for all work, so in effect ready to go just need builder. The property also benefits from a pole barn agricultural building, a lochan which we are informed could be stocked and about 3.53 acres of amenity land. The property has huge potential to create a lovely family home in a beautiful location within Dumfries & Galloway.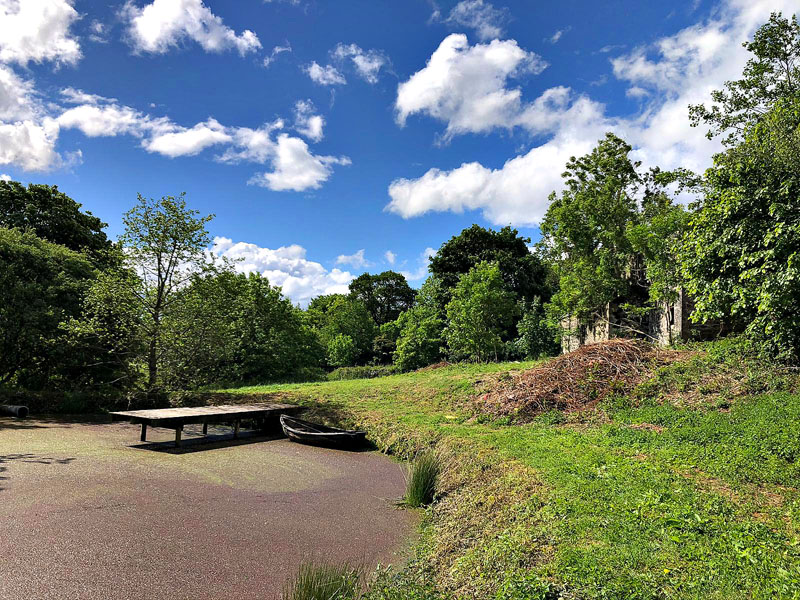 Conchieton Mill is only a short drive from the historical village of Gatehouse, convenient for all the usual amenities such as shops, a post office, tea rooms/ restaurants, inns/hotels, etc. Gatehouse is also a recognised UNESCO Biosphere community. Biosphere Communities are places where local residents and businesses have committed to being proud supporters of the Biosphere. The village attracts a wide range of artists and makers, with the artist town of Kirkcudbright, a 10-minute drive from the property. Kirkcudbright is extremely popular with tourists and is known as the 'Artist's Town' as well as craft shops and niche retailers the town is well served with a full range of retail and professional services. Both primary and secondary schooling are available within the town. A further range of services can be found in Castle Douglas (The Food Town), with the high street being renowned for its niche retailing with a wide range of traditional shops and craft outlets.