Barbey Farm is situated off a minor public road just south of the hamlet of Milton and almost equidistant between the villages of Kirkgunzeon and Crocketford. This is a productive stock rearing farm, (former dairy farm) benefitting from a traditional farmhouse, traditional farm buildings and about 160 acres of agricultural land. The agricultural land is down to grass for grazing or mowing with some of the land being capable of growing a wide range of cereal and other forage crops.
Barbey farmhouse is of traditional Galloway construction offering generous accommodation over two floors, with far reaching views across the surrounding countryside. Although the property would benefit from some upgrading, it does provide a blank canvas for any potential purchaser to create a lovely family home.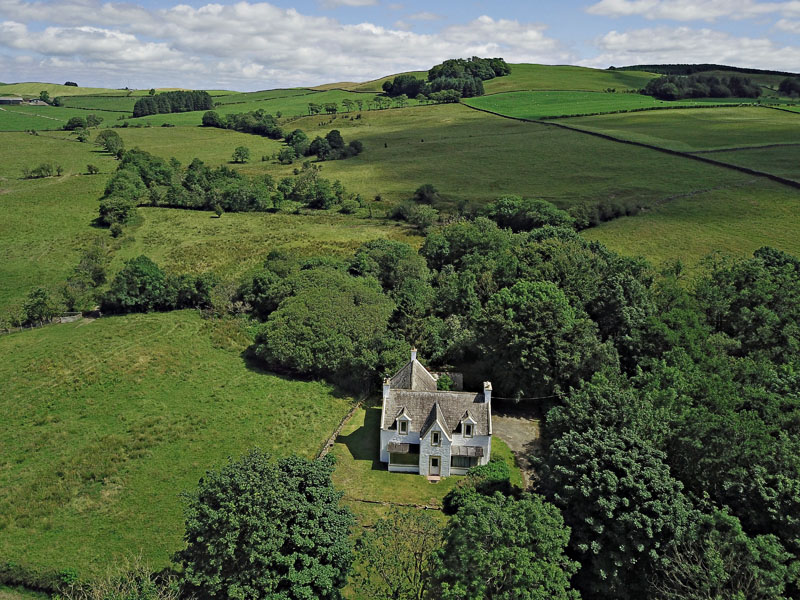 THE STEADING
Range of traditional stone-built farm buildings, which in recent years have fallen into disrepair and have been mainly utilised for cattle handling. These ruinous buildings could well have residential development potential given that the conversion of traditional farm buildings to residential dwellings (change of use), is consistent with the Dumfries & Galloway Council's present structure and local plans. Prospective purchasers are advised to make their own enquiries in this respect.
A former dairy complex comprising of two linked Atcost sheds of concrete portal construction under a big six roof. The complex formerly contained a dairy, milking parlour, cubicles and slatted passages with a feed loft over the parlour. The former dairy complex could be utilised as cattle overwintering or any other agricultural usage.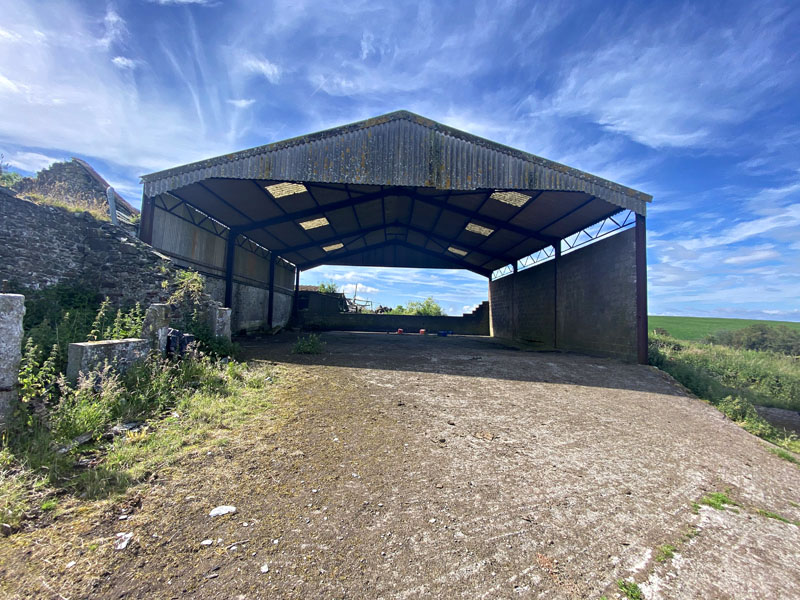 THE LAND
Barbey Farm extends in total to about 163.08 acres (66.0 Ha), to include the areas occupied by the farmhouse, steading, yards, access roads, woodlands etc. The holding features 16 specific field enclosures, which are currently all down to grass for grazing and conservation (silage). The land is classified as predominantly yield class 4 of the Macaulay Institute for Soil Research (Land Capability Study), as produced by the James Hutton Institute. The farm could be self-sufficient in home grown forage and capable of any type of livestock production.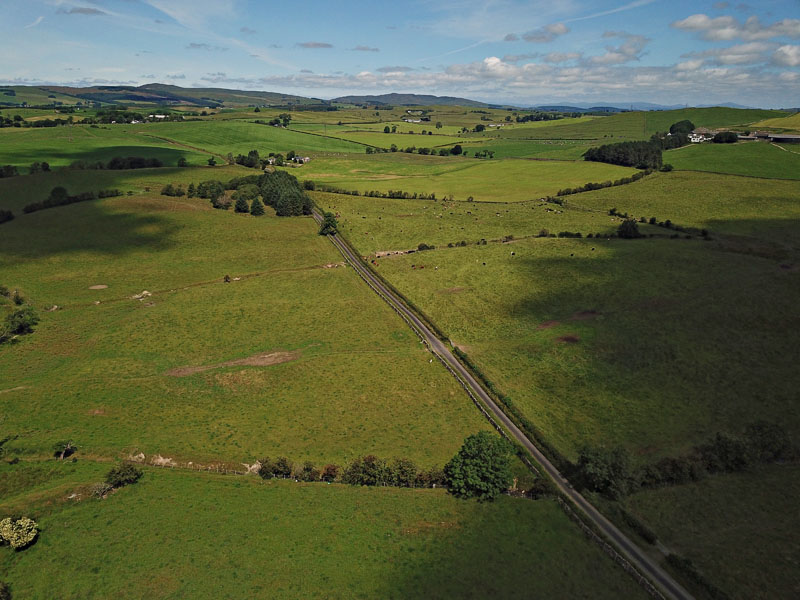 BASIC PAYMENT ENTITLEMENTS – IACS / SAF
The whole of the agricultural land has been allocated payment region 1. We are advised that the vendors are active farmers (as currently defined under EU Regulation 1307/2013 and the Scottish Statutory Instrument 2014/58). The farm has been let on a seasonal grazing licence this year and the grazier included the subjects within his forage hectarage, therefore, the sellers cannot exhibit an IACS / SAF to potential purchasers.
Barbey Farm will be sold benefitting from about 60 units of region 1 entitlements with illustrative unit values of €160.66 (Euros). The sellers will use their best endeavours to complete the necessary documentation to transfer the established Basic Payment Entitlements. For the avoidance of doubt any such payments already applied for prior to the completion date, will be retained by the grazier, i.e., the 2021 Basic Payment, 2021 greening payment and any LFASS payments.
The purchaser upon occupation of the subjects of sale will be required and be responsible to comply with the statutory management requirements and good agricultural and environmental conditions, as laid down within the cross-compliance documentation 2021, this obligation expires on 31st December 2021.