West Logan Farm is conveniently located within the stunning Stewartry area of Dumfries and Galloway. The Farm lies approximately 3 miles east of Castle Douglas in an attractive rural location offering privacy and seclusion, yet well within easy reach of major commuting links. West Logan farm occupies an elevated site with far reaching views over open countryside.

West Logan is a highly productive residential stock rearing farm benefitting from a traditional dwelling house and an exceptional modern farm steading. The dwelling house provides comfortable four bedroomed accommodation with garden grounds & feature pond to the front and hardstanding parking for several vehicles to the rear. The steading benefits from a range of modern farm buildings, which are described within the sales particulars.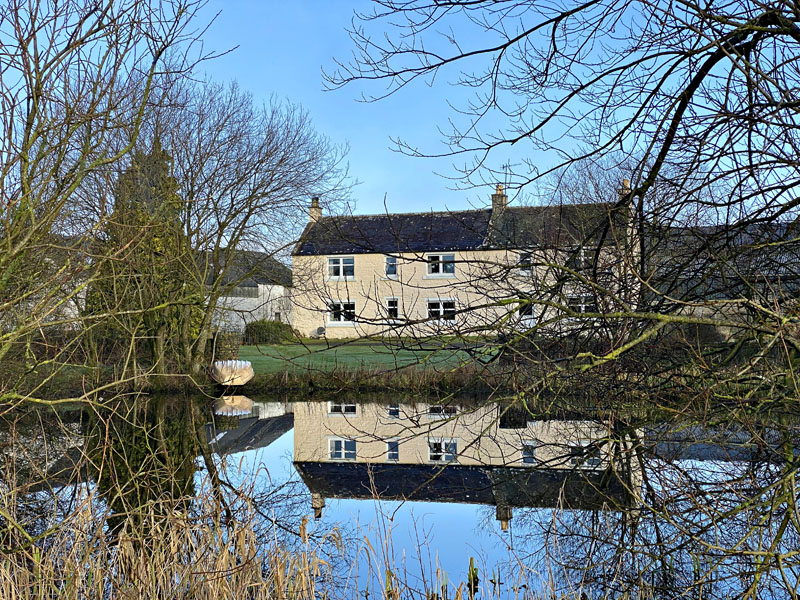 The land lies within a ring fence in 24 specific field enclosures, which include 5 areas of shelter belt woodland. A hardcore farm track along with direct road frontage, gives easy access to the farmland. Up until recently the farm was utilised for pedigree livestock and in the last 3 years the grass has been let on a seasonal basis due to a change in farming policy
THE FARM STEADING
West Logan benefits from an exceptional modern farm steading. The new buildings were erected in the last 10 years and are of a type and construction more usually seen on largescale arable farms. The buildings are utilised for the overwintering and fattening of beef cattle, along with the covered storage for forage and feedstuffs. We have included a numbered aerial photograph of the steading, which should be cross referenced within the sales particulars.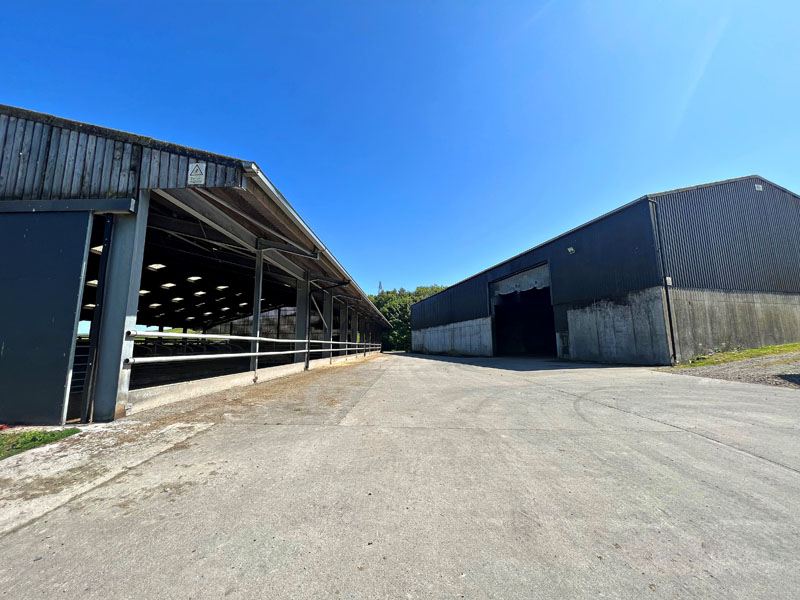 BASIC PAYMENT ENTITLEMENTS
The whole of the agricultural land has been allocated payment region1 We are advised that the vendors are active farmers (as currently defined under EU Regulation 1307/2013 and the Scottish Statutory Instrument 2014/58). We are further informed that the sellers completed an IACS/SAF submission 2023 (a copy of which can be made available for inspection from the sole selling agents during normal office hours).
West Logan benefits from 87.24 region '1' entitlements with an illustrative unit values of €165.63 (Euros) (2023 values). The sellers will use their best endeavours to complete the necessary documentation to transfer these established Basic Payment Entitlements. For the avoidance of doubt any such payments already applied for will be retained by the sellers.
LFASS (Less Favoured Area Support Scheme)
The whole of the subjects lie within the LFASS area and for the avoidance of doubt any payment due under this scheme for the current season will be retained by the seller's.