Traboyack Farm is situated about six miles from Girvan along the Ayrshire coast and only a short drive to major road networks. This exceptional residential smallholding benefits from a detached traditional farmhouse, traditional courtyard steading currently utilised for stabling horses, outdoor riding area and about 17.5 acres of grazing land.
The dwellinghouse at Traboyack is of traditional construction and offers spacious four / five-bedroom family accommodation over two floors. The property is situated on a elevated site and offers stunning views across the surrounding countryside.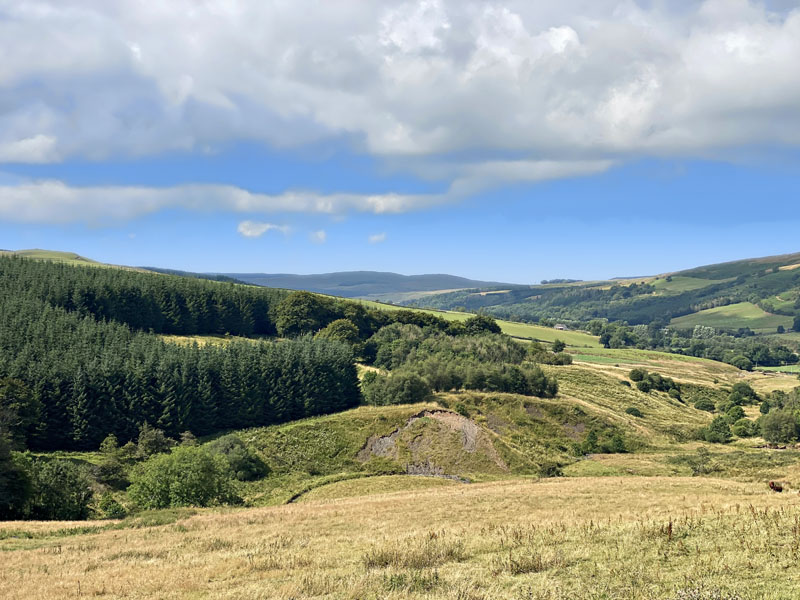 A feature of the property is the traditional farm buildings, which are currently utilised for stabling horses (16 stables), with a member of the family running a small livery business. The property has huge potential to continue and build upon this or indeed for any smallscale agricultural or tourism enterprises. There also exists other useful storage buildings and structures within the hardstanding yard. Traboyack is within easy reach of Girvan, Ayr and Newton Stewart, which provide all essential services. The village of Barr has a local shop and a primary school and is located 2 miles away .
EQUESTRIAN FACILITIES
Situated adjacent to the house are a well-maintained set of vernacular buildings. These are configured in a classic courtyard (floodlit), are mainly of traditional stone construction under slated roofs. The stables comprise of traditional loose boxes as well as freestanding stables within the two barns. There is also a tack room, workshop and two areas for fodder storage as well as a rest room with adjoining toilet and hot waters supply. The courtyard is concreted and to the rear is situated a full-size drained and surfaced and fenced ménage(60mx20m).

AGRICULTURAL LAND
Traboyack extends in total to about 19.02 acres (7.7 hectares) to include the areas occupied by the farmhouse, farm steading, yards, etc. The grazing land is contained within clearly defined field enclosures. At present the land is all down to grass for grazing. At present the land is grazed by the livery horses, a small flock of sheep with free range poultry also housed on the land.in the past it has carried 22pigs,80chickens,25sheep and 18 horses. The land at Traboyackis mainly classified within yield classes 4 to 5 of the Macaulay Land Capability Scale as produced by the James Hutton Institute.

THE TRADITIONAL COURTYARD STEADING BUILDINGS
A well-maintained traditional courtyard steading is currently utilised for the stabling of horses for the small-scale livery business. Although very useful in their current form, these steading buildings could well have some development potential for change of use, however, any interested party wishing to pursue this would need to make their own enquiries with the regional council. There are other useful storage structures within the hard standing yard.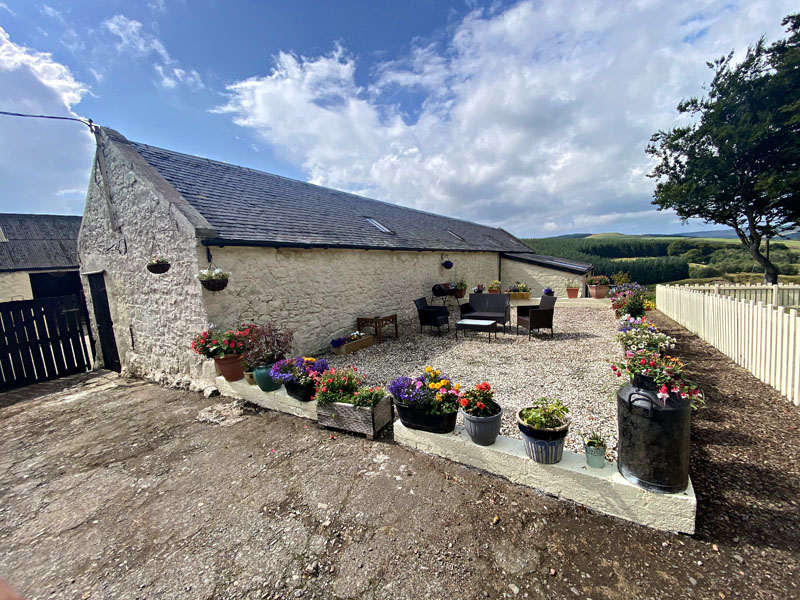 HOME REPORT
It should be noted that the property is an agricultural holding, which benefits from an agricultural holding number (194/0038) and therefore there is no requirement for the sellers to provide a Home Report, as it is classed as mixed use. For the avoidance of doubt the property is being sold as a whole.