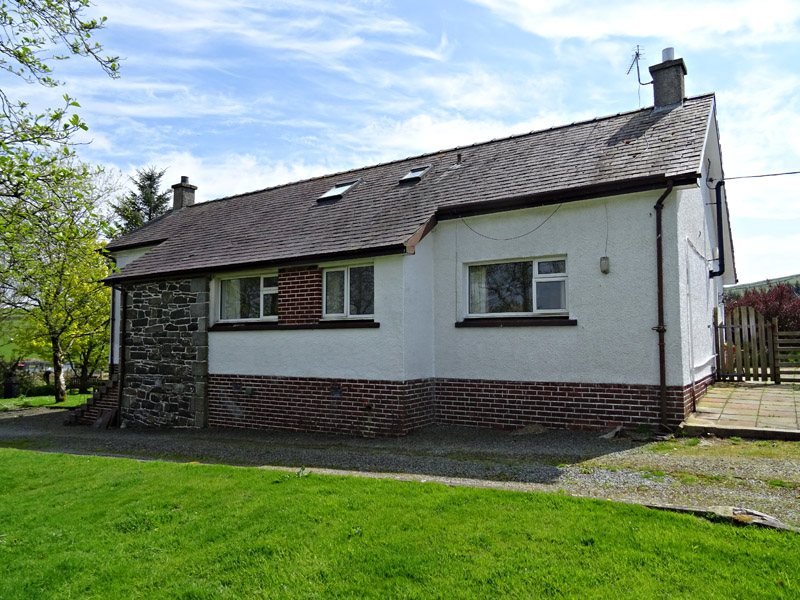 The Burns Farm and is located in a quiet, yet accessible area of outstanding natural beauty and offers stunning views across the surrounding countryside and towards the estuary. The property is suitable for agricultural usage or a wide range of other rural activities.
The Burns Farm benefits from a modernised and extended one and a half storey four bedroomed dwelling along with about 84 acres of good agricultural grazing and mowing land. Included with the sale are the equivalent Basic Payment Entitlements.
THE BURNS FARMHOUSE
Occupying an elevated site across a minor road from the land and offering superb open views over spectacular countryside and the estuary. This recently refurbished, traditionally built farmhouse is deceptively spacious and provides comfortable family accommodation over two floors.
OUTSIDE
Garden grounds to the front and rear, with raised decking area and turning circle. There is adequate parking for a number of vehicles and a servitude exists over the roadway in favour of the neighbouring property. It should be noted that there are no farm buildings on Burns Farm, however the opportunity exists to create a bespoke farm steading on the agricultural land, subject to the necessary consents.
THE LAND
Burns Farm extends in total to about 84.24 acres (34.09 hectares) including the areas occupied by the farmhouse, garden grounds, etc. The holding features ten field enclosures which are currently all down to grass for grazing and conservation and has a main location code of: 82/495/0006.
The land at present is let on a seasonal grazing licence to a local farmer, with the agreement terminating in December. The land lies within a ring fence and has good roadside access.
BASIC PAYMENT ENTITLEMENTS – IACS / SAF
The whole of the agricultural land is registered with the AFRC-RPID as an agricultural holding and benefits from some 32.65 units of region 1 entitlement and 0.10 of region 2. The entitlement will be included in the sale and the sellers will complete the necessary paperwork to allow transfer to the purchaser at completion of the sale. For the avoidance of doubt, the seller will retain the 2018 Basic Payment. The entire subjects are classified as LFASS.