Rockhall is a magnificent early 16th century tower house situated in an idyllic location, nestled in 15 acres of sweeping lawns and mature woodland within the Collin area of Dumfries within Southwest Scotland.
Arriving at Rockhall Tower through the sandstone pillared gate entrance, the driveway leads to a generous turning circle and parking at the front of the property. The whole property is surrounded by beautifully landscaped garden grounds with sweeping lawns, mature woodland, walnut groves, a winding burn, established trees and annual perennials, which at this time of year (June 2022), offer a plethora of scent and colour. A feature of the garden and as informed by the current owner, there is a 1000-year-old yew tree.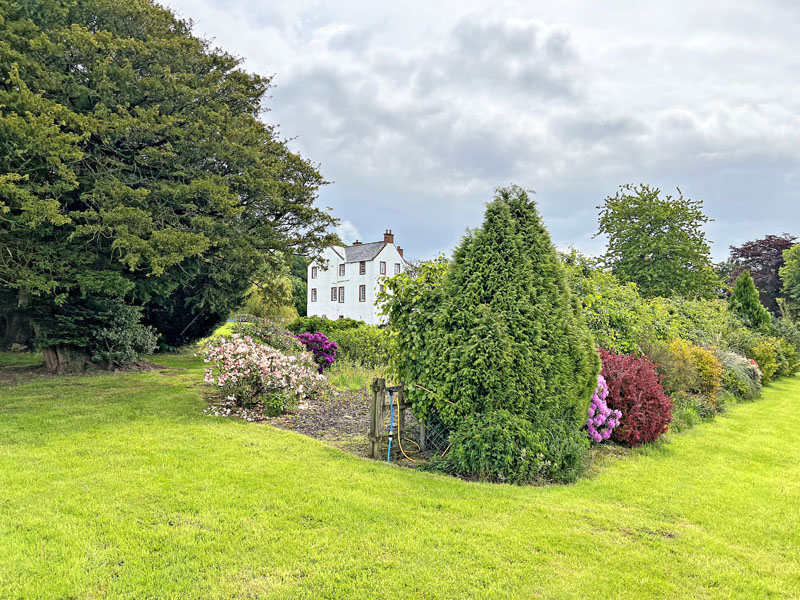 Located to the rear and east of Rockhall Tower is Soutter Johnnies, a delightful timber cabin utilised as holiday accommodation. There is a wedding stone dated 1720 marking a Greirson wedding and a grade B-listed monument, said to mark the grave of a well-loved horse. The whole property oozes with charm and nostalgia.
Upon entering the property, the grand central hallway with its seating area and wood burning stove, you will find the sweeping staircase climbing to pass the gallery landings through to light and airy bedrooms and a stunning drawing room with balcony off, all with lovely views across Rockhall's gardens towards Criffel and the surrounding countryside. Following through to the top floor there are six bedrooms (5 en-suite), all affording stunning views. In addition, there is a fenced off grazing paddock which is currently home to the family's pet alpaca's and a neighbour's flock of sheep.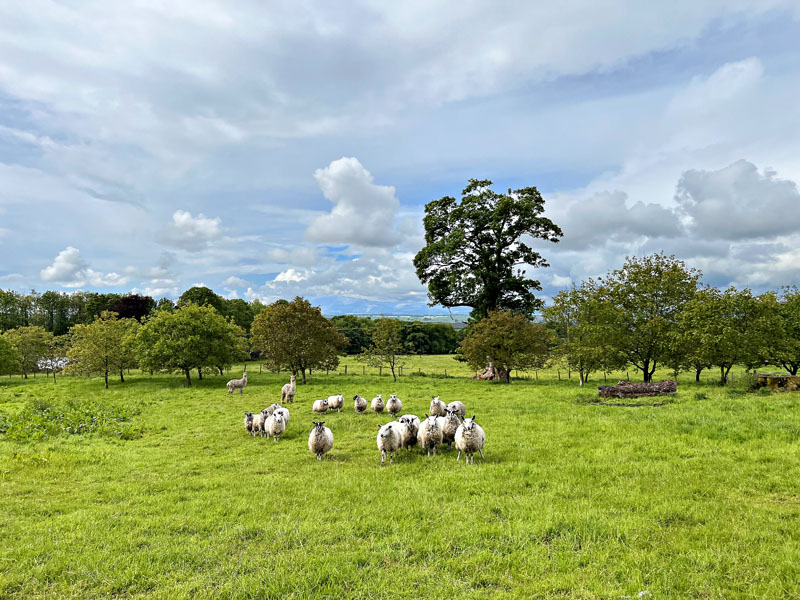 At present Rockhall Tower utilises four of the beautifully presented en-suite rooms and a detached log cabin (Souter Johnnies) as a very successful B & B accommodation. Rockhall Tower also caters for wedding parties offering a bespoke service. Should any potential purchaser be interested in pursuing this line of business, the owners are willing to supply figures and occupancy rates to seriously interested parties, along with the opportunity to purchase the website domain, social media accounts and honour any bookings. However, the whole property presents a beautiful home which also has huge potential for extended family living or such like.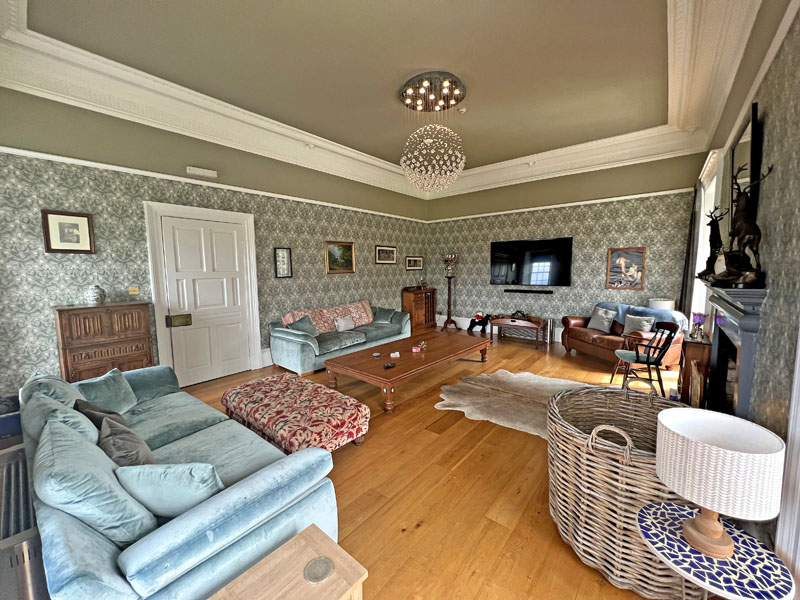 Rockhall Tower is in a central position within Dumfries and Galloway and is ideally located for access to the main arterial routes, putting the property within easy commuting distance to major centres, both north and south.
SOUTER JOHNNIES CABIN
Souter Johnnie's cabin is a lovingly upgraded cosy, private log cabin which is nestled within the 15 acres of Rockhall Tower. There are two bedrooms one double and a bunk, and a sofa bed in the lounge, sleeping 6. The living area has a log burner (central heating is also a benefit) with an open plan adjoining well equipped kitchen. A shower room with WC and sink is off the small hallway. The large decking has a hot tub for 6, seating, privacy screen and BBQ.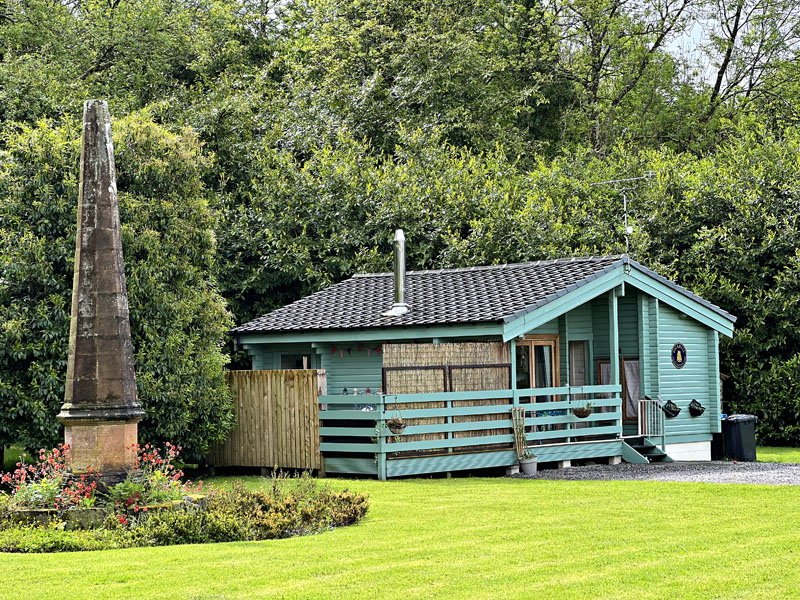 OUTSIDE
Beautiful mature landscaped garden grounds surround Rockhall Tower. As mentioned earlier sweeping lawns, mature woodland, walnut groves, a winding burn, established trees and annual perennials, which at this time of year (June 2022), offer a plethora of scent and colour. Situated to the rear of the property is a brick built detached building which is split to house a workshop and a small gym. There is also a large greenhouse and in the north eastern corner a standalone steel portal shed which is utilised as a workshop and machinery storage.
THE GRAZING PADDOCK
Located to the south of Rockhall Tower is a grazing paddock which is home to the family's Alpaca's and seasonal grazing for a neighbour's flock of sheep. With the inclusion of this paddock Rockhall Tower has huge potential for equestrian, smallscale agriculture of tourism-based enterprises.
HOME REPORT
The property is Home Report exempt as it is classed as mixed use, therefore there is no requirement to provide a home report. Rockhill Tower also benefits from an agricultural holding number: 75/302/0041. An EPC report has been prepared and available to download from our website.