North Corbelly Farm is situated on the Solway Coast not far from the pretty village of New Abbey. North Corbelly Farm is an exceptional dairy farm, benefitting from a traditional farmhouse, farm cottage, modern and traditional farm buildings,18/18 Herringbone parlour and about 256 acres of agricultural land. The agricultural land is down to grass or forage crops for grazing and conservation (silage or hay), with the land also being capable of growing a wide range of cereal and other forage crops.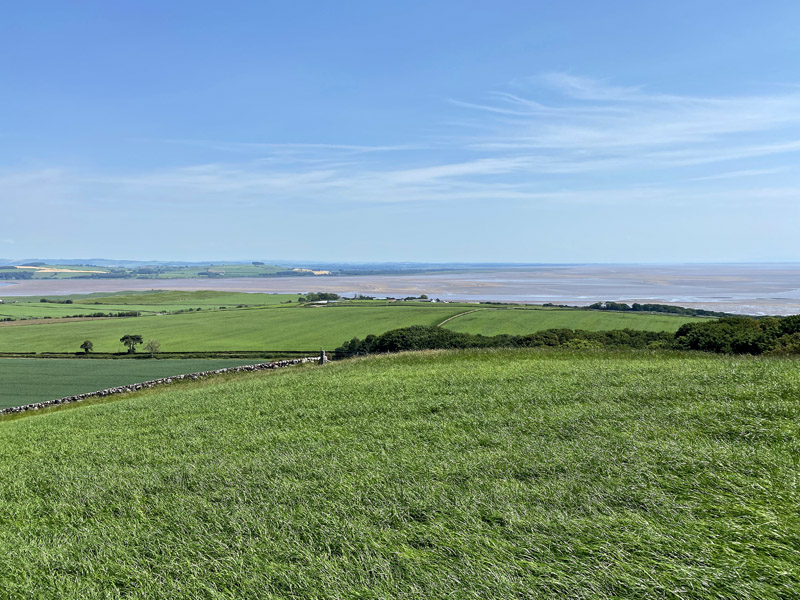 The nearby village of New Abbey has a wealth of history with the ruined Sweetheart Abbey nestled within the centre. New Abbey is a very active, friendly community and benefits from a primary school, tearoom, shop, etc. A wider range of essential services are located within the busy market town of Dumfries, boasting all essential and professional services, along with three retail parks, an ice rink, and a University Campus. Dumfries offers a wide choice of both primary and secondary schooling with the Crichton University Campus offering a wide variety of further education choices.
NORTH CORBELLY FARMHOUSE
This traditional farmhouse occupies an elevated site within its own garden grounds adjacent to the farmyard. The property is of traditional construction under a slated roof and benefits from open sea views.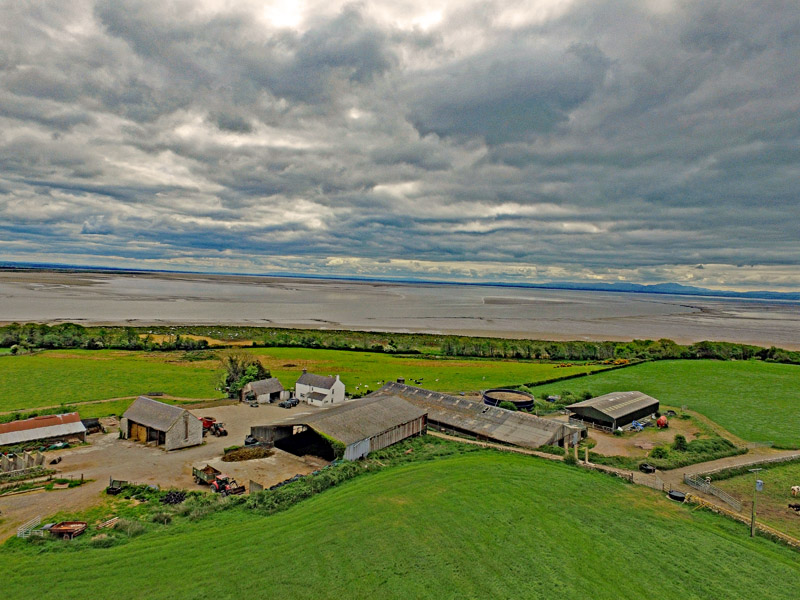 NORTH CORBELLY FARM COTTAGE
The farm cottage is of traditional construction set under a slated roof, benefitting from its own garden grounds with open sea views.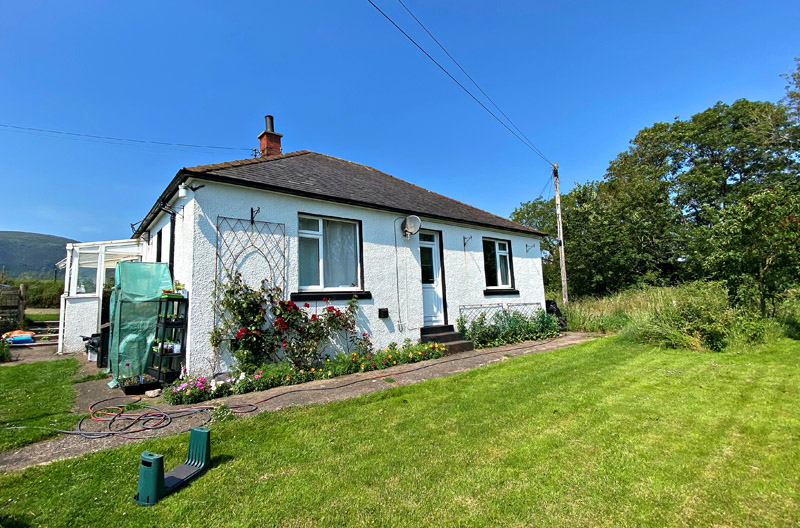 FARM STEADING
The steading buildings are a mixture of modern and traditional construction. A numbered aerial plan of the steading is contained within the sales particulars, which should be cross referenced with the description
This working dairy farm is well-served with a network of cow tracks and with the inclusion of the recently constructed slurry store, all fields can be reached by umbilical slurry pipe. The steading has 175 cubicles in total, with other bedded accommodation for young stock.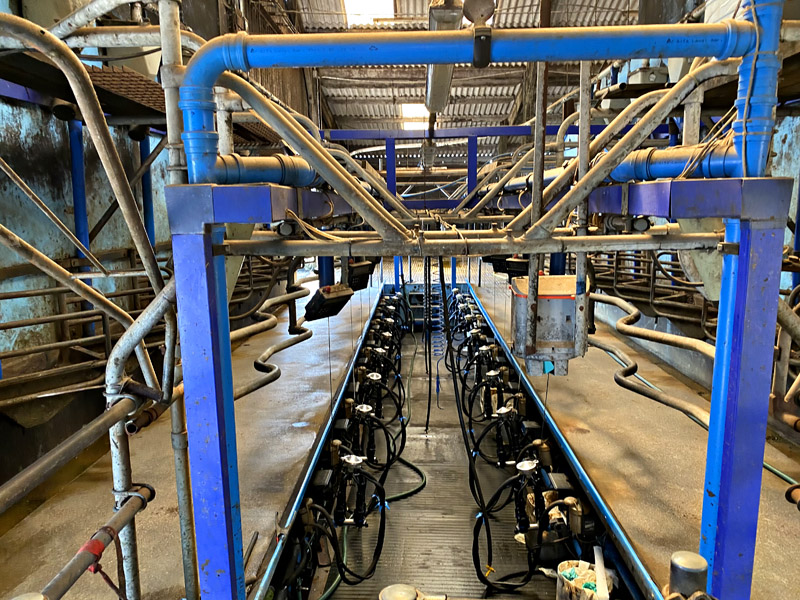 THE LAND
North Corbelly Farm extends in total to about 260.54 acres (105.44 Ha), including the areas occupied by the farmhouse, cottage, steading, yards, access roads, foreshore, etc.
The holding features 21 specific field enclosures, which are currently all down to grass for grazing and conservation (silage), with the exception of field number 4 which is in arable silage, but this crop will have been removed prior to completion. The land is extremely fertile, well-fenced and served by a network of farm tracks. There are water troughs, mainly from private supply, in every field enclosure.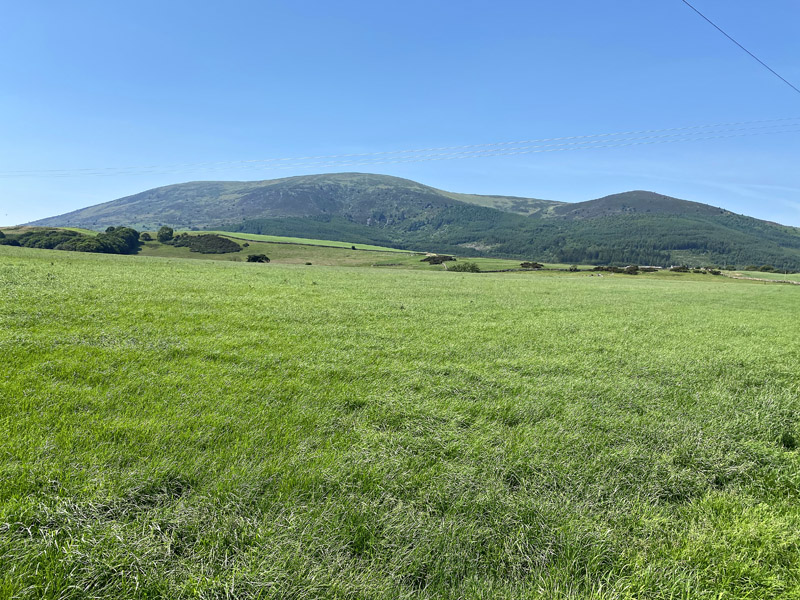 The land is classified as predominantly yield classes 3¹ to 4¹ of the Macaulay Institute for Soil Research (Land Capability Study), as produced by the James Hutton Institute. The farm is self-sufficient in home grown forage and capable of any type of livestock production or cropping. It is noted that, contained within the IACS map is an area of salt marsh (SSSI), adjacent to field 19 on the sale plan, this area falls outwith the title which is bounded by the mean high water mark.
BASIC PAYMENT ENTITLEMENTS – IACS / SAF
The whole of the agricultural land has been allocated payment region 1 & 2. We are advised that the vendors are active farmers (as currently defined under EU Regulation 1307/2013 and the Scottish Statutory Instrument 2014/58). We are further informed that the sellers completed an IACS/SAF submission 2020 (a copy of which can be made available for inspection from the sole selling agents during normal office hours).
North Corbelly Farm benefits from 97.87 units of region 1 entitlements with an illustrative unit values of €160.66 (Euros) and 1.14 units of region 2 with an illustrative value of €34.35 (Euros). The sellers will use their best endeavours to complete the necessary documentation to transfer any and all established Basic Payment Entitlements.