No' 4 Mid Locharwoods is an exceptional residential small farm located within the Parish of Ruthwell in a lovely countryside setting, yet only a short drive to Dumfries and major road networks. The property benefits from a detached traditional cottage, modern agricultural shed and about 67.82 acres of agricultural land.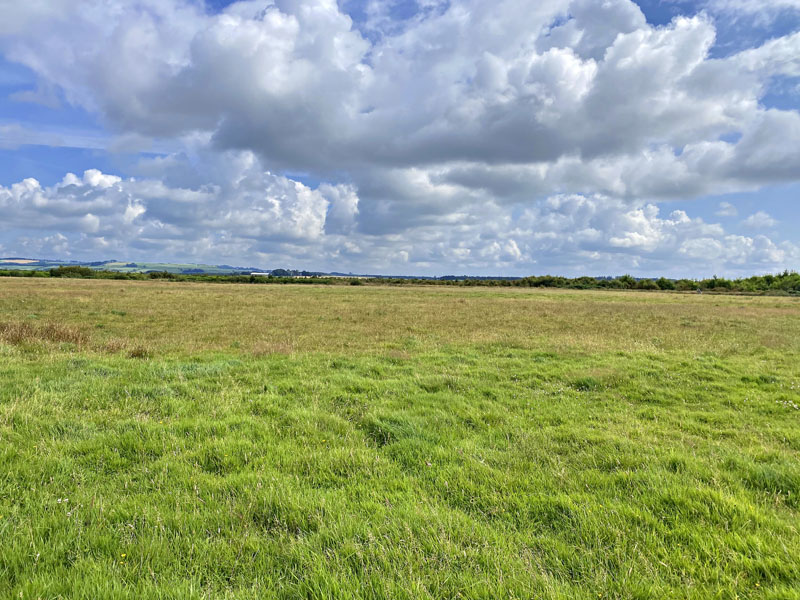 The dwellinghouse at Mid Locharwoods has been the family home for many years and is of traditional construction benefitting from comfortable three-bedroom family accommodation, with huge potential for creating further living accommodation in the attic space, which in recent years has been utilised as a hobby room accessed via a Ramsay ladder. Any interested party wishing to make any changes to the property should make their own enquiries with the regional council's planning department.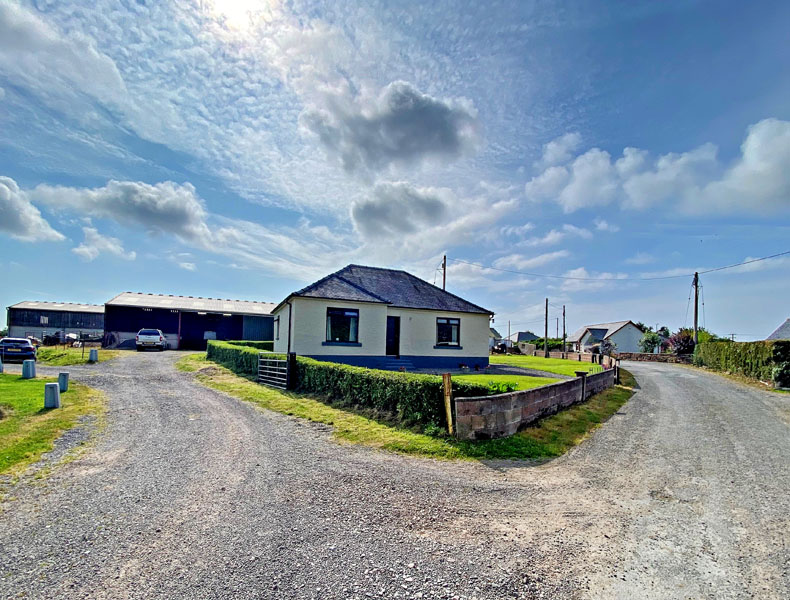 The agricultural land amounts to about 67.82 acres and is contained within good sized field enclosures. The land is down to grass for grazing or mowing and in the past the farm has reared prime cattle and grown a cash crop of hay. The agricultural shed is of modern construction and has been utilised for the overwintering of beef cattle, storage of fodder and machinery.
THE AGRICULTURAL BUILDING
The agricultural building is of steel portal construction and in two specific sections. The shed is sub-divided into cattle pens with the other part utilised for general and forage storage. There are other more traditional brick-built buildings, which form useful storage spaces.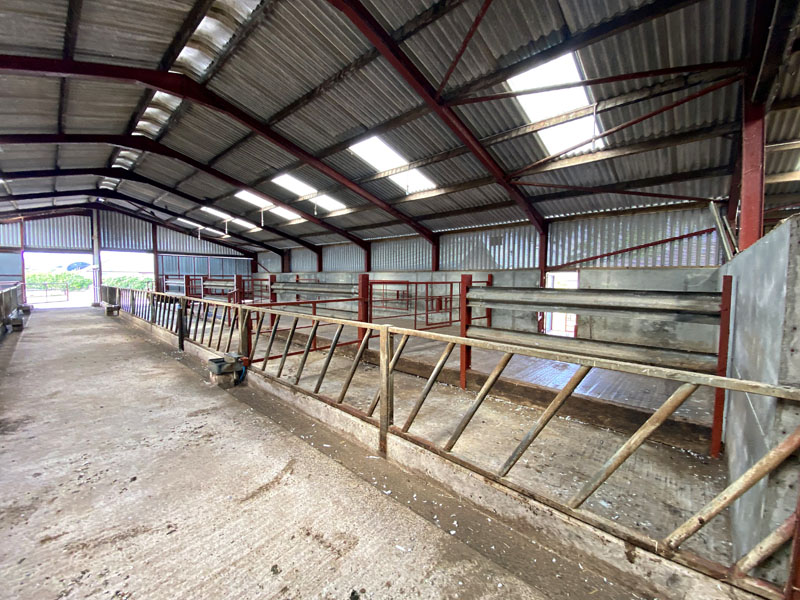 THE AGRICULTURAL LAND
The agricultural land amounts to about 69.01 acres to include the areas occupied by the farmhouse, garden grounds, farm buildings, grazing land, amenity woodland, etc. It is noted that the agricultural land is registered with the Agricultural Food & Rural Communities Rural Payments & Inspections Division, with a main location code (75/303/0056).
BASIC PAYMENT ENTITLEMENTS – IACS / SAF
The whole of the agricultural land has been allocated payment region 1. We are advised that the vendors are active farmers (as currently defined under EU Regulation 1307/2013 and the Scottish Statutory Instrument 2014/58). We are further informed that the sellers completed an IACS/SAF submission 2021 (a copy of which can be made available for inspection from the sole selling agents during normal office hours).
No 4 Mid Locharwoods benefits from 27.20 units of region 1 entitlements with illustrative unit values of €160.66 (Euros). The sellers will use their best endeavours to complete the necessary documentation to transfer any and all established Basic Payment Entitlements.
HOME REPORT
It should be noted that the property is an agricultural holding, which benefits from an agricultural holding number (75/303/0056) and therefore there is no requirement for the sellers to provide a Home Report, as it is classed as mixed use. For the avoidance of doubt the property is being sold as a whole.