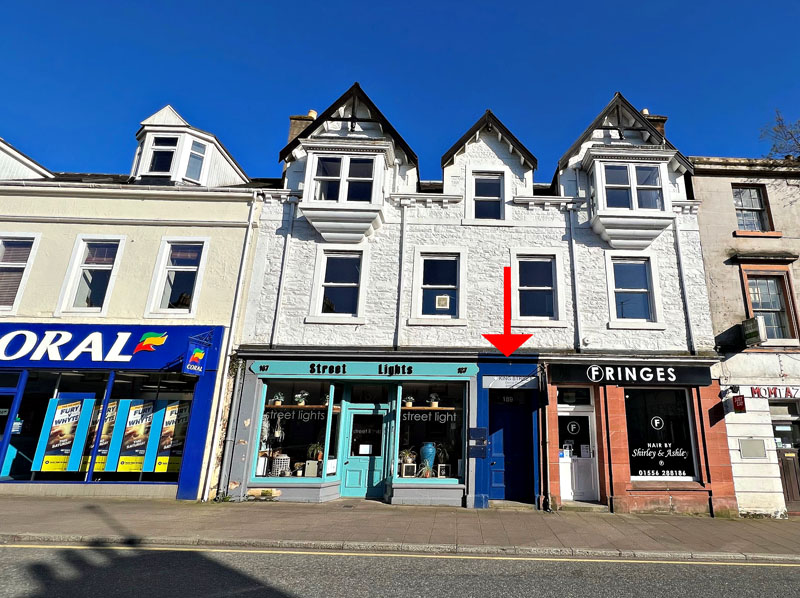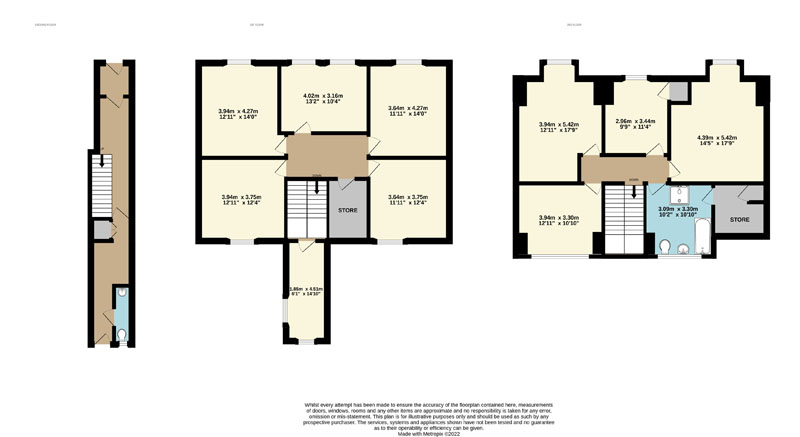 No' 189 King Street is situated within the picturesque market town of Castle Douglas and conveniently located in a central location for all town centre amenities.
The property has been utilised as commercial premises housing a dental practice for many years, which has now ceased trading due to retirement. No' 189 King Street is arranged over two floors with the first-floor accommodation housing the former dental treatment rooms and the second floor being a spacious former residential apartment. No' 189 King Street has huge potential for change of use to a residential dwelling. Any interested party wishing to pursue this would need to make their own enquiries with Dumfries & Galloway Regional Council.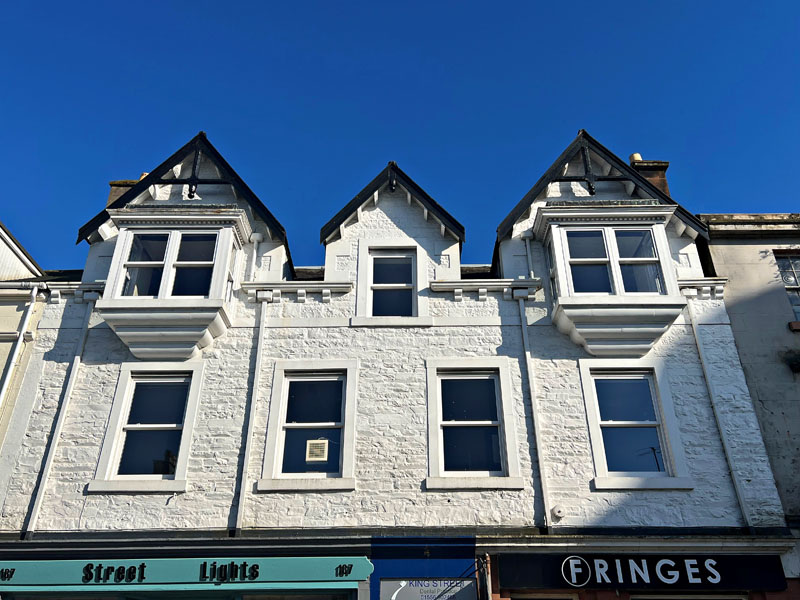 No' 189 King Street is of traditional construction set over two floors. From the ground floor, a stairway leads to the first floor with the ground floor hallway having a cloakroom off and the rear doorway of the property giving access to an outbuilding, which provides a useful storage space. Moving on to the first floor, a mid-landing gives access to the former sterilising room with the first floor benefitting from five good sized rooms and a walk-in storage cupboard. A staircase leads to the second floor (former residential apartment), which has a kitchen, bathroom, large sitting room and two double bedrooms. No' 189 King Street is a diverse property which could lend itself to many different configurations. As mentioned earlier, the property has a rateable value as has been utilised as a commercial dental practice, however, any interested party could make enquiries with the regional council in respect of conversion to residential.
PLEASE NOTE: There is no home report for this property as currently a commercial premises.