Nether Glensone, formerly a derelict B listed cottage, has been refurbished over the last few years to form a 2 / 3 bedroom cottage. The ground floor is completed however, there are areas in the attic space which are still at first fix. The property is set within 4.77 acres of land, which the current owner has sympathetically planted with trees and created wildlife habitats to include a pond (established trout fishery with a full stocking licence), butterfly banks, etc.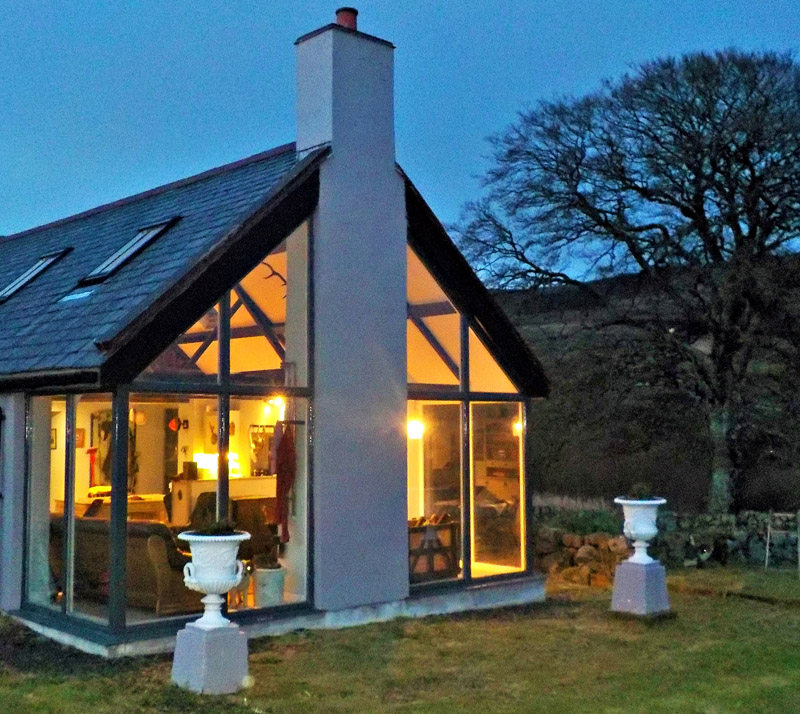 In addition to the cottage, planning permission is in place for conversion of a former barn, located within the grounds of Nether Glensone, to a residential dwelling. Any enquiries with regard to this planning permission should be directed to Dumfries & Galloway Council: www.dumgal. gov.uk using the planning reference: 09/P/2/0220.
This small lifestyle property offers the successful purchaser to live in an area of outstanding natural beauty and to develop the smallholding to either accommodate small scale agricultural / equestrian or indeed any other tourist based enterprise. The location of Nether Glensone, the Southwick coast is a popular tourist destination lying within close proximity to the communities of Colvend Sandyhills, Rockcliffe and Kippford. There are many artists and crafts people within the area with the well-known artist town of Kirkcudbright within easy driving distance. Kippford, affectionately known as 'The Scottish Riviera', is a popular tourist destination and particularly popular with yachtsmen utilising its safe anchorage at the marina.
NETHER GLENSONE BARN
Nether Glensone Barn is a former traditional B listed barn which is situated adjacent to Nether Glensone Cottage. The roof timbers have been replaced on the barn, however requires full refurbishment. The barn benefits from planning permission to convert to a two-bedroom cottage. The planning reference for this conversion is: 09/P/2/0220 and all enquires should be directed to Dumfries & Galloway Council.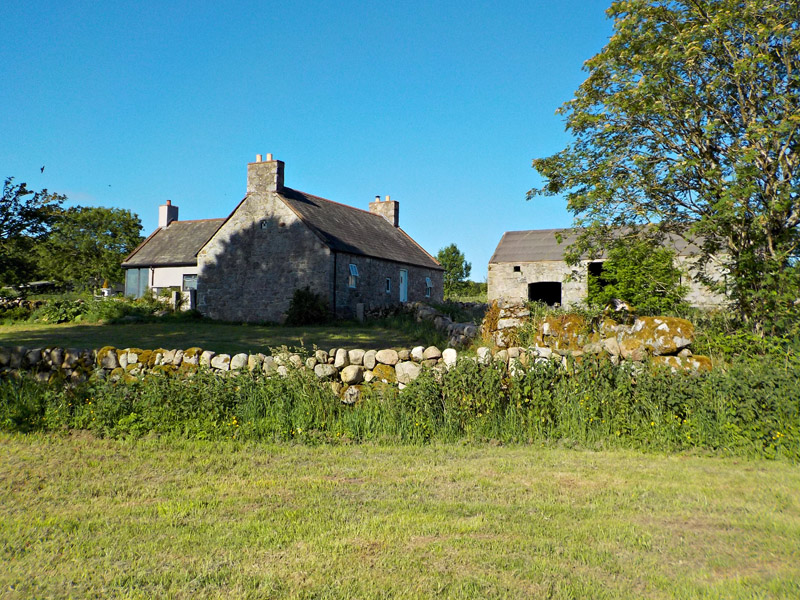 THE LAND
The lands of Nether Glensone extend in total to about 4.77 acres (1.933 hectares), to include the areas occupied by the cottage, barn, access roads, etc. The whole of the lands have been created to attract a range of wildlife The land has been sympathetically planted with a mixture of trees and a manmade wildlife pond creating an amphibian habitat and established trout fishery with a full stocking licence, along with the creation of a butterfly bank.
A standalone workshop of portal construction under a box profile roof is situated within the grounds of Nether Glensone. Although the current owners utilise this as a workshop, it could lend itself to a number of uses, electricity is laid in.