Mid Farthingwell is conveniently located within the Parish of Holywood in Dumfries and Galloway. The property is close to all major arterial links and is well served with nearby agricultural merchants and livestock markets.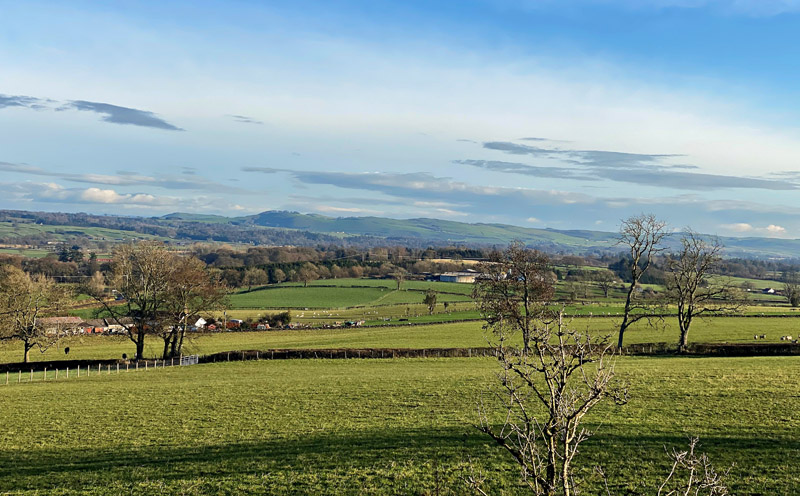 Mid Farthingwell amounts to about 35.91 acres (14.53 hectares) to include the areas occupied by the agricultural building, redundant traditional steading, access tracks etc. At present the property is utilised for the grazing of pedigree Suffolk sheep. Mid Farthingwell occupies a stunning elevated site with spectacular far-reaching views across the surrounding countryside and benefits from a recently constructed agricultural shed (90ft x 40ft).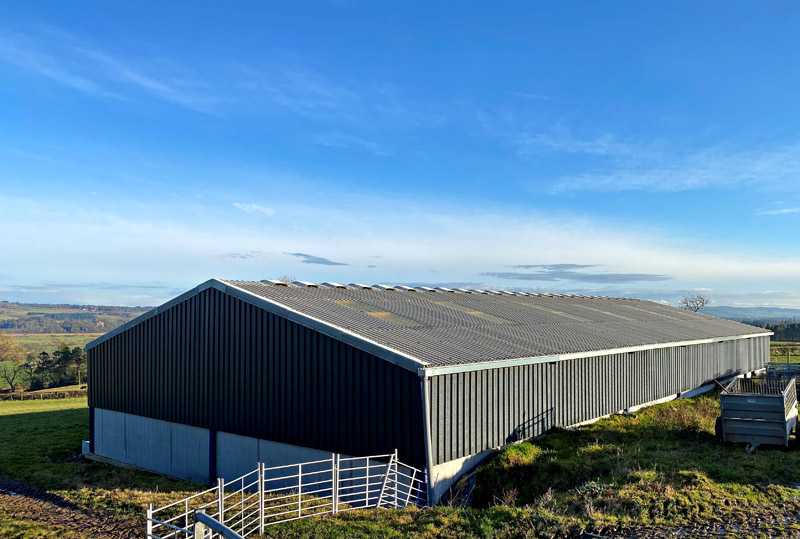 A feature of the property is the remains of the redundant traditional farm steading which offers potential to create a stunning family home. Conversion of traditional farm buildings to residential dwellings (change of use), is consistent with Dumfries & Galloway Councils present structure and local plans. Any interested party wishing to pursue this would need to make their own enquiries with the council www.dumgal.gov.uk/planning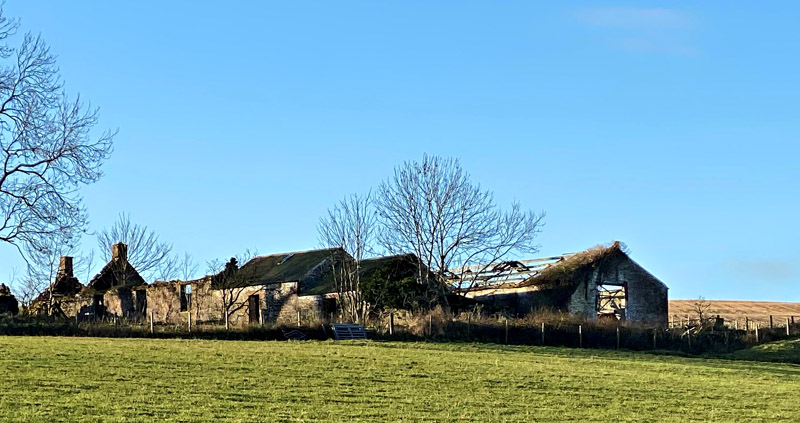 THE LAND
The agricultural land at Mid Farthingwell extends to about 34.5 acres and is made up of good-sized field enclosures. The land is classified as being mainly within yield class 4 of the Macaulay Scale, as produced by the James Hutton Institute. The land has been allocated region 1 entitlements. The land is classified as LFASS and is registered with the Agricultural Food & Rural Communities – Rural Payments & Inspections Division, with a main location code of: 75/305/0023. At present the land is all down to grass for grazing or mowing, however, it is capable of growing a narrow range of cereal or forage crops.
MODERN AGRICULTURAL SHED
Recently constructed modern agricultural building of steel portal construction with concrete panelled walls, Ventair cladding under a fibre cement roof. At present the shed is sub-divided and utilised for livestock overwintering. The shed benefits from a mains water supply and a concrete floor.
TRADITIONAL STEADING
The traditional steading at Mid Farthingwell is in a ruinous condition, however, occupies an elevated site with stunning views across the surrounding countryside and we are of the view that these steading buildings could well have residential development potential given that the conversion of traditional farm buildings to residential dwellings (change of use), is consistent with Dumfries & Galloway Councils present structure and local plans. Prospective purchasers are advised to make their own enquiries in this respect.
BASIC PAYMENT ENTITLEMENTS
The whole of the agricultural land has been allocated payment regions 1. We are advised that the vendors are active farmers (as currently defined under EU Regulation 1307/2013 and the Scottish Statutory Instrument 2014/58). We are further informed that the sellers completed an IACS/SAF submission 2020 (a copy of which can be made available for inspection from the sole selling agents during normal office hours).
Mid Farthingwell benefits from 13.27 region 1 entitlements with an illustrative unit values of €163.75 (Euros) (2020 values). The sellers will use their best endeavours to complete the necessary documentation to transfer these established Basic Payment Entitlements for the avoidance of doubt any such payments already applied for (2020 scheme year), will be retained by the sellers.