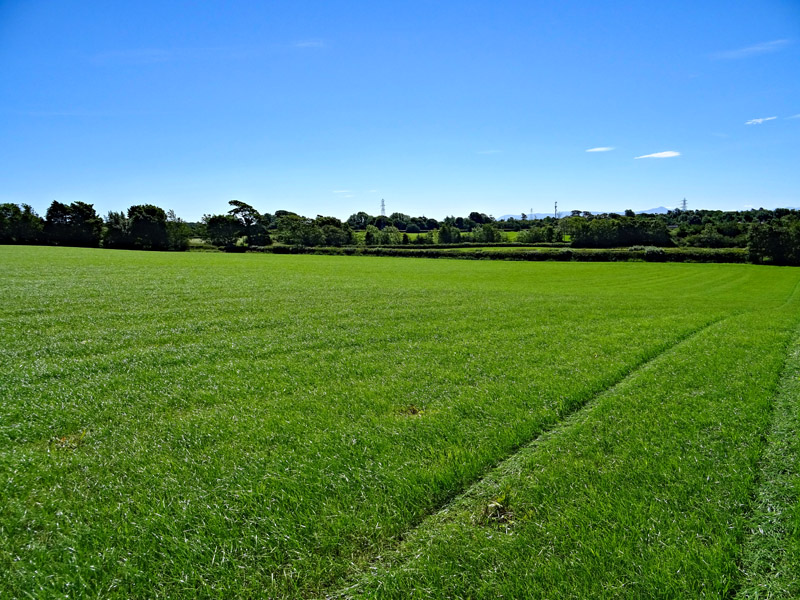 INTRODUCTION
The land at Distillery Farm is situated about one miles north of Annan in Southwest Scotland. This area of South West Scotland is a distinctly rural area, which has been unspoilt by modern industry and where agriculture and tourism form the backbone of the local economy.
The area is noted for its fertile and productive grassland. The land lies in the climatically favoured southwest corner of Scotland which is known for its mild climate and long growing season. This has contributed to the area being one of the most productive livestock and dairying areas in the United Kingdom.
DESCRIPTION
The land at Distillery Farm is southwest facing and extends in total to about 33.09acres (13.39ha). The land is classified within Yield Class 3 of Macaulay Institute land capability scale as produced by the James Hutton Institute.
At present the land is all down to grass for grazing and or conservation (mowing) although all 2 lots have recently been in cereal production and it is renowned for its yields and is widely regarded as some of the most fertile arable land within the Southwest of Scotland. The whole of the subjects fall within payment region 1.
BASIC PAYMENT ENTITLEMENTS
The land at Distillery benefits from a Basic Payment Entitlement and the vendors would be willing to transfer (with land) the equivalent number of entitlements for the eligible agricultural land. The Basic Payment, for illustrative purposes only, on the holding equates to €182.61 (Euros) per eligible hectare (2018 payments year). The land at Distillery also benefitted from a greening payment in 2018. We can confirm that the IACS / SAF was submitted prior to 15th May 2018.