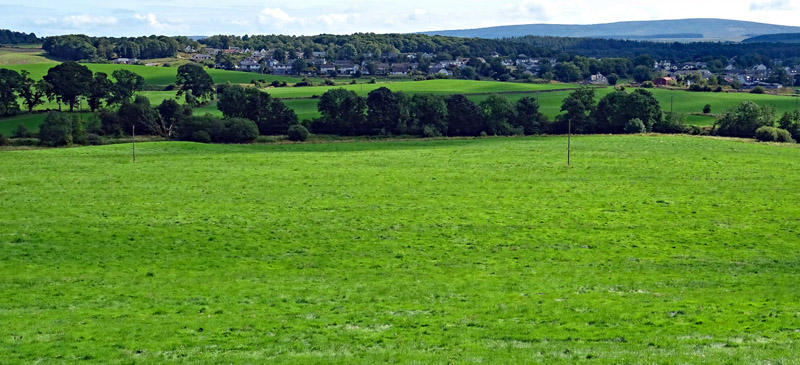 The land at Old Buittle is situated in close proximity to Dalbeattie within Dumfries & Galloway. The land spans an adopted public road affording good access to all enclosures. The land runs down to bound the River Urr with the southern land being capable of growing forage and fodder crops. The land to the north of the adopted road is good grazing land.
The sellers farm this land in conjunction with a farm known as Corsock Farm (about 72 acres). This farm is also available for sale and a separate set of sales particulars which can be obtained from Threave Rural or by visiting our website.
The land at Old Buittle extend in total to about 68.71 acres (27.81 hectares). The land lies within a ring fence and is classified as LFASS and is suitable for agricultural/equestrian and sporting purposes. It is noted that the agricultural land is registered with the Agricultural Food & Rural Communities – Rural Payments & Inspections Division, with a sub-location code. At present the land is all down to grass for grazing and conservation.
BASIC PAYMENT ENTITLEMENTS
The whole of the agricultural land has been allocated payment region 1 and is classified as LFASS. We are advised that the vendors are active farmers (as currently defined under EU Regulation 1307/2013 and the Scottish Statutory Instrument 2014/58). We are further informed that the sellers completed an IACS/SAF submission 2019 (a copy of which can be made available for inspection from the sole selling agents during normal office hours).
The Land at Old Buittle benefits from 23.19 units of region 1 entitlements with an illustrative unit values of €160.66 (Euros). The sellers will use their best endeavours to complete the necessary documentation to transfer any and all established Basic Payment Entitlements. For the avoidance of doubt any such payments already applied for prior to the completion date, will be retained by the sellers, i.e. the 2019 Basic Payment, 2019 greening payment & LFASS.