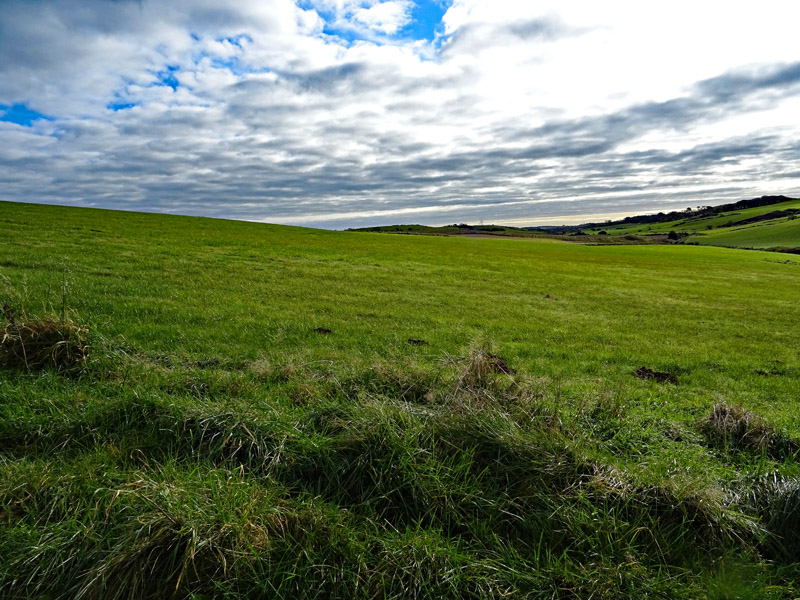 INTRODUCTION
The land at Auchtralure is situated to the west of Auchtralure Farm, about 1½ miles from Stranraer. The land at present is farmed as part of a larger holding and has mainly been utilised for the production of cereals and fodder.
The land is located in an area known for its long growing seasons and is in a fertile and accessible region of Southwest Scotland. This block of agricultural land would lend itself to inclusion within another farm, or indeed as a standalone unit.
DESCRIPTION
Comprising of 6 field enclosures extending to about 71.14 acres (28.792 hectares), to include the areas occupied by the Piltanton Burn. The land lies within a ring fence and is bounded on one side by the Old Military Road, giving good access. It is noted that the present owners have improved the land by way of drainage and reseeding. The land is either down to grass for grazing and mowing or in stubble, following a cereal crop. The fence between points 'A' & 'B' will be repaired or replaced by the sellers, prior to completion.
The land benefits from Basic Payment Entitlements, which will be apportioned and included in the sale at no additional charge. The region 1 entitlements have an indicative value of €160.66 (Euros).