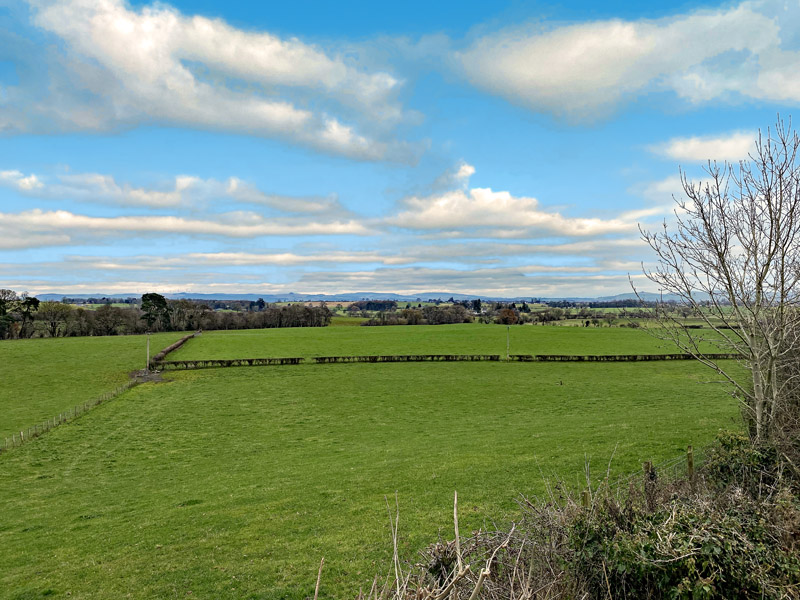 The land adjacent to Terraughtie is situated just off the A75 on the periphery of the regional town of Dumfries. The land at present is farmed in conjunction with another farm, owned and occupied by the sellers.
The land is located in an area known for its long grass growing seasons and is in a fertile and accessible region of Southwest Scotland. This block of agricultural land would lend itself to inclusion within another farm, or indeed as a standalone unit.
Comprising of 3 field enclosures and an area of amenity shelter belt, extending in total to about 49.66 acres (20.1 hectares), to include the areas occupied by the shelter belt, cattle handling pens, etc. The land lies within a ring fence, is in good heart and although mainly utilised for grazing and mowing, is capable of growing cereal crops and has in the past produced good yields of cereal crops. It is noted that the present owners have improved the land by way of drainage, reseeding and extensive fencing carried out on most of the marches.
The land is for sale as a whole or in two lots.
DESCRIPTION – LOT 1
Comprising of two field enclosures, cattle handling pens and the road access subject to servitudes in favour of two neighbouring properties. In total the land amounts to about 15.33 hectares (37.88 acres).
DESCRIPTION – LOT 2
Comprising of one field enclosure and an area of amenity woodland, in total amounting to about 4.77 hectares (11.79 acres).
BASIC PAYMENT ENTITLEMENTS
The land benefits from Basic Payment Entitlements, which will be included in the sale at no additional charge. The region 1 entitlements have an indicative value of €160.66 (Euros).