Dunjarg Farm is located just on the outskirts of the market town of Castle Douglas in Dumfries & Galloway. Dunjarg sits on an elevated site affording stunning views across the surrounding countryside and benefits from a traditional farmhouse, modern & traditional steading and farmland in all extending to about 80.52 acres. At present the farm is utilised as a stock rearing farm with an equestrian element.
Given the diversity of the property, Dunjarg has the potential to be utilised for a variety of commercial based activities to include, agriculture, equestrian, sporting or given its proximity to the main Euroroute, potential for a number of tourist-based enterprises.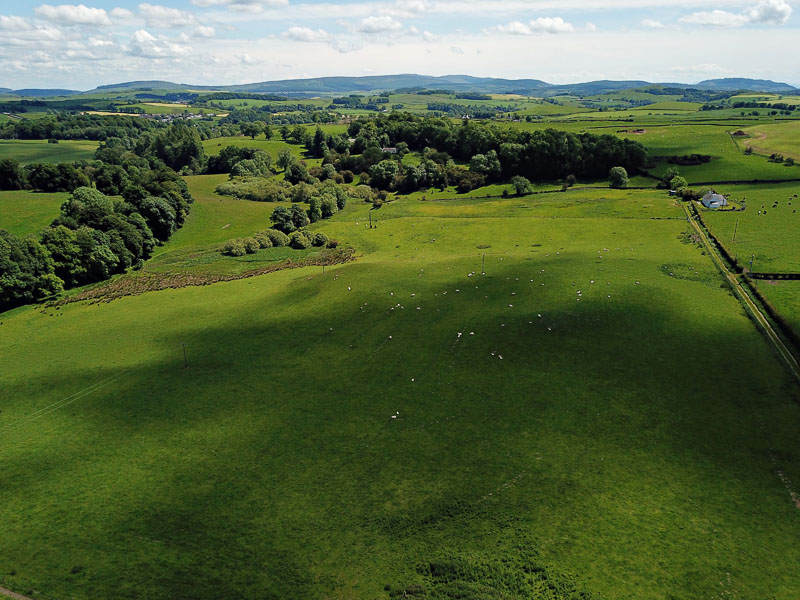 THE FARMHOUSE
A traditional Stewartry farmhouse of stone-built construction under a slated roof. The property occupies and elevated site with a southwest facing aspect. This charming dwelling has been let in previous years and would benefit from a degree of modernisation and refurbishment.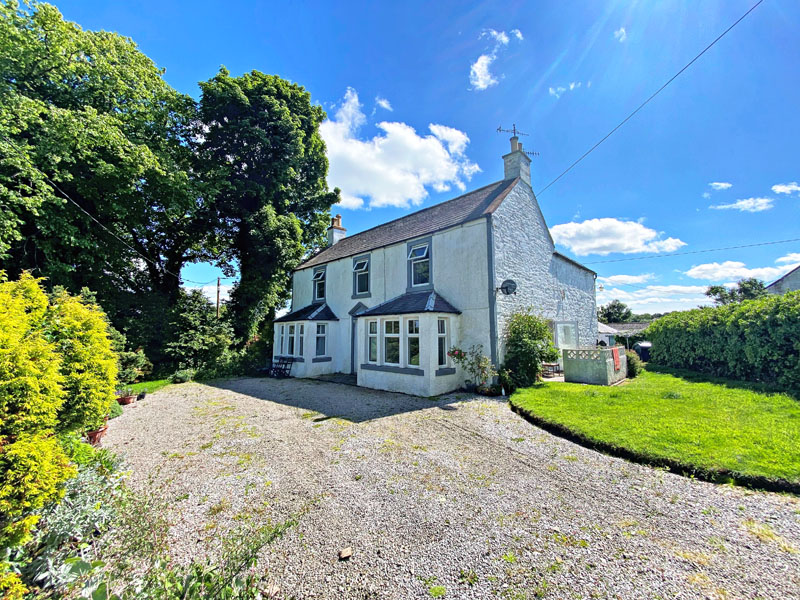 THE FARM STEADING
The steading at Dunjarg is of modern and traditional construction. The traditional steading buildings have been utilised by the occupier of the dwellinghouse as general storage, with the more modern steading utilised for livestock housing, feed storage and general storage.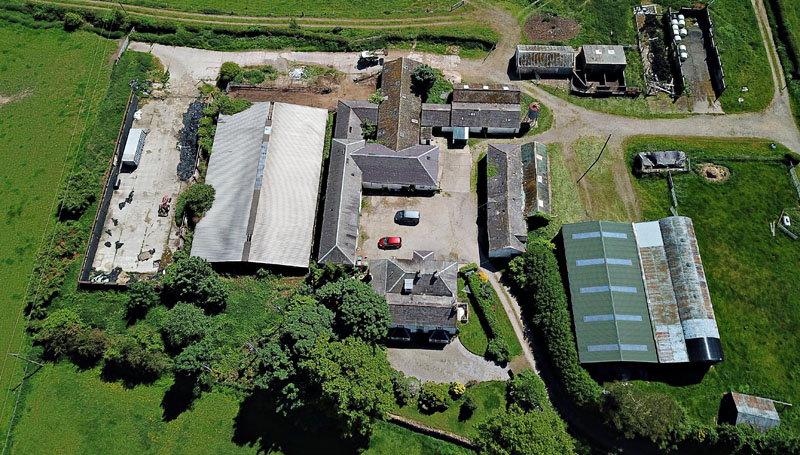 THE AGRICULTURAL LAND
The agricultural land extends in total to about 80.52 acres (32.58 hectares) to include the areas occupied by the farmhouse, steading, roads, riverbank, etc. The agricultural land is classified as being mainly within yield class 4 of the Macaulay Scale, as produced by the James Hutton Institute. The land has all been allocated a region 1 status and at present is all down to grass for either grazing or mowing. The farm is registered with the Agricultural Food & Rural Communities – Rural Payments & Inspections Division, with a main location code of: 491/0011. It should be noted that, with the exception of 5 acres adjacent to the dwellinghouse, the land has a seasonal grazing tenant whose lease expires in November 2021, when vacant possession will be given over the entire subjects.
BASIC PAYMENT ENTITLEMENTS
There is no Basic Payment Entitlements either owned or transferable.
HOME REPORT
It should be noted that the property is an agricultural holding, which benefits from an agricultural holding number (491/0011) and therefore there is no requirement for the sellers to provide a Home Report, as it is classed as mixed use. For the avoidance of doubt, it should be noted that the dwellinghouse and grazing land are being sold as a whole and cannot purchased separately.