Disdow Farm is situated on the periphery of the pretty town of Gatehouse of Fleet. Disdow Farm is an exceptional stock rearing and arable farm, benefitting from a traditional farmhouse, traditional bothy (development potential), modern and traditional farm buildings and about 335 acres of agricultural land. The agricultural land is highly productive and is capable of growing a range of cereal and other forage crops.
The farmhouse at Disdow benefits from a spectacular elevated site with far reaching views across the surrounding countryside and over Wigtown Bay. The property has been very well-maintained over the years, which has been farmed by the same family for over 100 years. The farmhouse offers spacious family accommodation over two floors.
DISDOW FARMHOUSE
This traditional farmhouse occupies a stunning elevated site surrounded by its own mature garden grounds. The farmhouse is approached by a gated driveway set away from the working farm and enjoys spectacular views across the rolling countryside and far-reaching views over Wigtown Bay.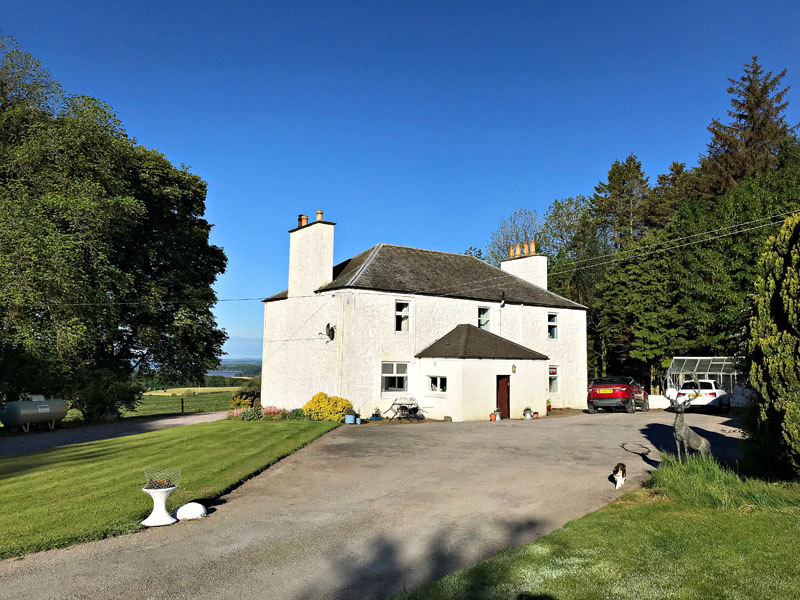 OUTSIDE
Garden grounds surround Disdow farmhouse which are bound by a traditional dry-stone dyke. The grounds are mainly laid to lawns with borders laid with a variety of annual flowering bulbs, mature shrubs and specimen trees with an amenity woodland to the western edge. The garden grounds offer privacy and seclusion from the working farm.
DISDOW TRADITIONAL BOTHY
Located to the rear and across the yard from Disdow Farmhouse is a traditional bothy, which in the past was utilised as a farm cottage. The bothy now provides a useful space as a workshop and general storage, however, could have potential for change of use back to residential. Any interested party wishing to pursue this would need to make their own enquires in this respect with Dumfries & Galloway Council.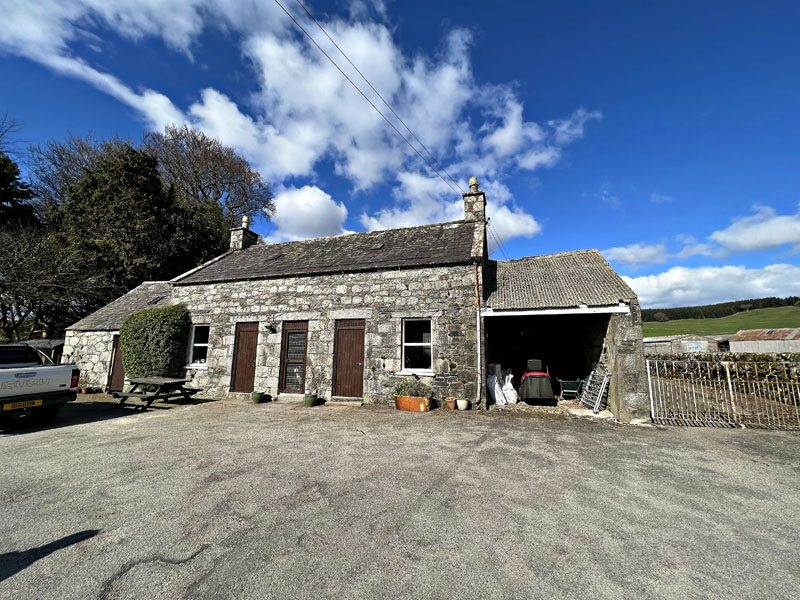 DISDOW FARM STEADING
The farm steading is made up of modern and well-maintained traditional farm buildings which in the past were utilised as a dairy unit. The sheds now facilitate the overwintering of livestock and forage or general storage. An aerial plan of the steading is contained within these particulars, which shows the layout and types of buildings. The steading would lend itself to a variety of uses, as well as their agricultural use.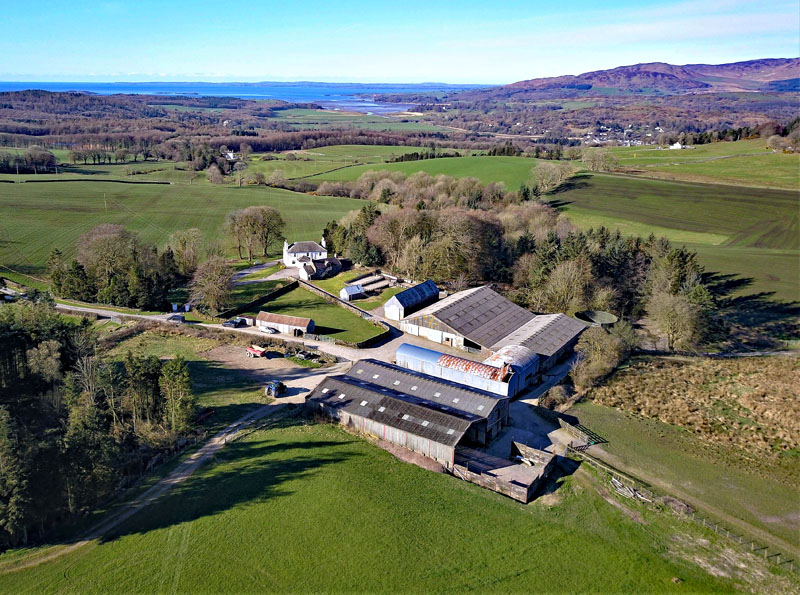 THE LAND
Disdow Farm extends in total to about 340.40 acres (137.76 Ha), including the areas occupied by the farmhouse, bothy, steading, yards, access roads, woodland, etc. The land has excellent access, either from private or from public roads. It should be noted that from a biosecurity point of view, the subjects are mostly bounded by forestry or public roads.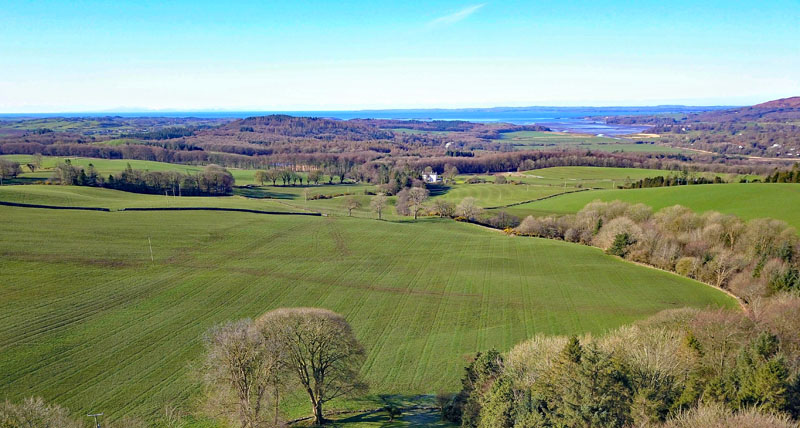 BASIC PAYMENT ENTITLEMENTS – IACS / SAF
The whole of the agricultural land has been allocated payment region 1. We are advised that the vendors are active farmers (as currently defined under EU Regulation 1307/2013 and the Scottish Statutory Instrument 2014/58). We are further informed that the sellers completed an IACS/SAF submission 2022 (a copy of which can be made available for inspection from the sole selling agents during normal office hours). Disdow Farm benefits from 134.23 units of region 1 entitlements with illustrative unit values of €164.52 (Euros). The sellers will use their best endeavours to
complete the necessary documentation to transfer any and all established Basic Payment Entitlements.