Conrick Farm is situated about 2 miles north of the village of Sanquhar. During the current ownership Conrick Farm, has diversified to meet the demands of various sectors. A former dairy farm, benefitting from not only a traditional farmhouse with an attached one-bedroom apartment (Crawick View), but a modern five bedroom secondary dwelling, along with modern and traditional farm steading. In addition, the farm operates a very successful poultry unit producing a mixture of organic and free-range.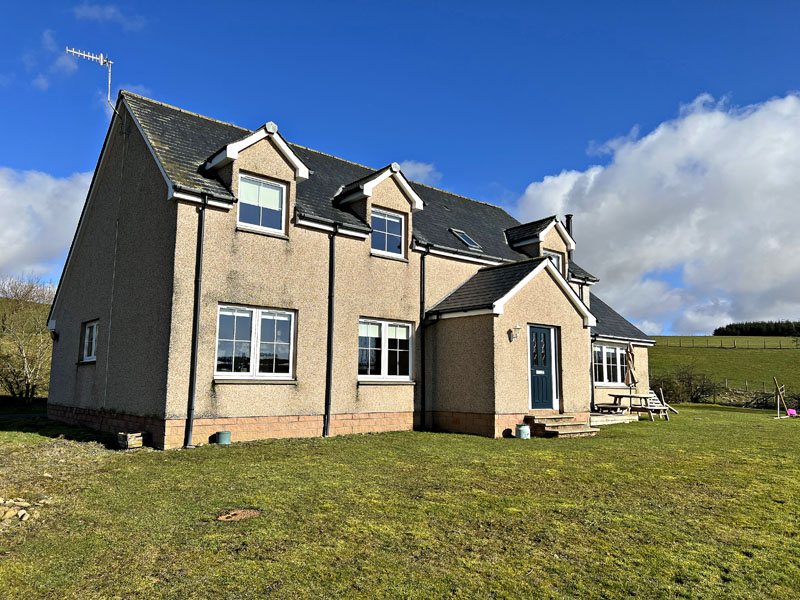 Included in the current diversification projects is the start of a development with full planning permission for siting of eight Shepherds huts for holiday use. Two sites are awaiting accommodation onsite. The planning can be accessed through Dumfries & Galloway Council's planning department at: www.dumgal.gov.uk/ planning using the reference: 18/1318/FUL.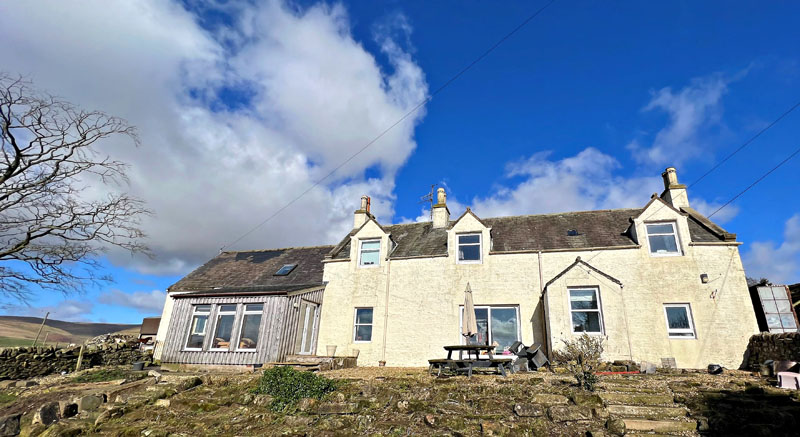 The land is in a ring fence with about 158.39 acres of agricultural land and woodlands . The agricultural land is down to grass or forage crops for grazing and conservation (silage or hay), with the land also being capable of growing a wide range of cereal and other forage crops.
THE LAND
Conrick Farm extends in total to about 158.39 acres (64.10 Ha), including the areas occupied by the farmhouse, Coresburn House, steading, yards, access roads, woodlands, etc. The holding features 22 specific field enclosures, which are currently all down to grass for grazing and conservation (silage). The land is classified as predominantly yield class 4² of the Macaulay Institute for
Soil Research (Land Capability Study), as produced by the James Hutton Institute. The farm is self-sufficient in home grown forage and capable of any type of livestock production.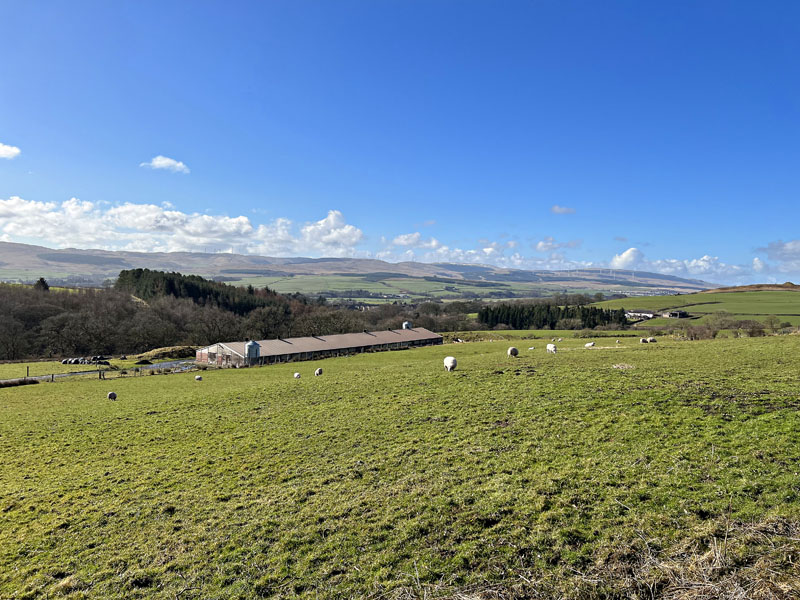 BASIC PAYMENT ENTITLEMENTS – IACS / SAF
The whole of the agricultural land has been allocated payment regions 1, 2 & 3. We are advised that the vendors are active farmers (as currently defined under EU Regulation 1307/2013 and the Scottish Statutory Instrument 2014/58). We are further informed that the sellers completed an IACS/SAF submission 2021 (a copy of which can be made available for inspection from the sole selling agents during normal office hours).
Conrick Farm benefits from 38.78 units of region 1 entitlements with an illustrative unit value of €164.52 (Euros), 5.14 region 2 with an illustrative unit value of €36.27 and 1.10 region 3 with an illustrative unit value of €10.54 The sellers will use their best endeavours to complete the necessary documentation to transfer any and all established Basic Payment Entitlements.