Clauchan Farm is situated not far from the pretty village of Gatehouse of Fleet. Clauchan Farm is a fertile stock rearing farm benefiting from a modern farm steading and land lying within a ring fence. For the avoidance of doubt, Clauchan is farmed in conjunction with two other properties which are both being offered for sale at this time by Threave Rural and particulars are available (Barharrow Farm & Land at Plunton), both which lie contiguous to Clauchan.
There is no dwellinghouse at the farm, however, given the size and productivity of the unit, there may exist the opportunity to construct a house, subject to the necessary planning permissions being granted. The steading is of mainly modern construction and is currently utilised for the overwintering of both dairy young stock and a beef herd. The farm could be self sufficient in home grown forage, if it were run separately
CLAUCHAN FARM STEADING
The farm steading at Clauchan is mainly of modern construction, utilised for the overwintering of dairy young stock and a beef herd. The steading briefly comprises of four linked portal structures containing 220 cubicles with feed barriers, automatic scrapers and slatted tank. There is also an area for cattle handling and some of the feed barriers have self-locking yokes for ease of handling.
There is a further large modern farm building which houses feed and general storage, a large workshop and machinery store, along with bedded cattle courts. Adjacent to the steading is a slurry ring, two Collinson feed bins and a silage clamp.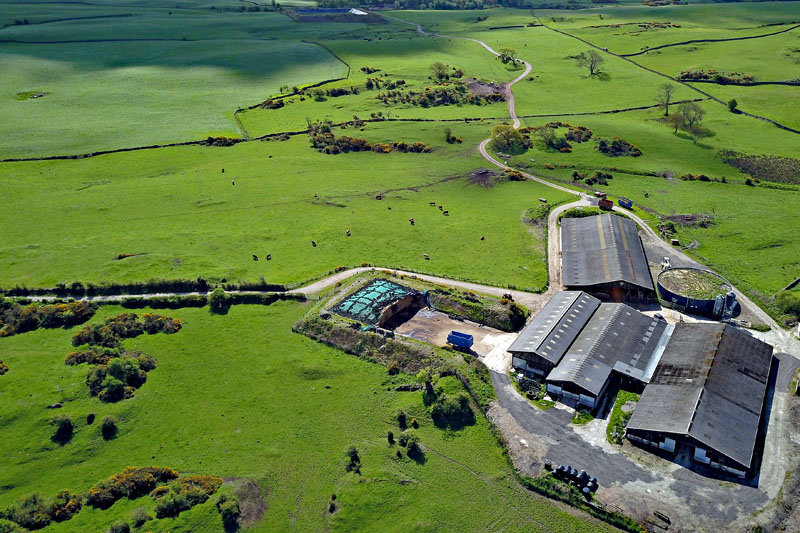 THE LAND
Clauchan Farm extends in total to about 201.44 acres (81.52 ha), including the areas occupied by the steading, yards, access roads, etc. The holding features 14 specific field enclosures, which are currently all down to grass for grazing and conservation (silage) or other forage crops. The land is classified as predominantly yield class 4 of the Macaulay Institute for Soil Research (Land Capability Study), as produced by the James Hutton Institute. The farm would be self-sufficient in home-grown forage and capable of any type of livestock production or cropping if run as a single unit. An access track from Clauchan leads to Barharrow which was installed as the farms were farmed as a single unit. Field 14 on the sale plan belonged to another family member and has not been registered with the AFRC-RPID, however, at completion the land maintenance form will reflect this as a first registration.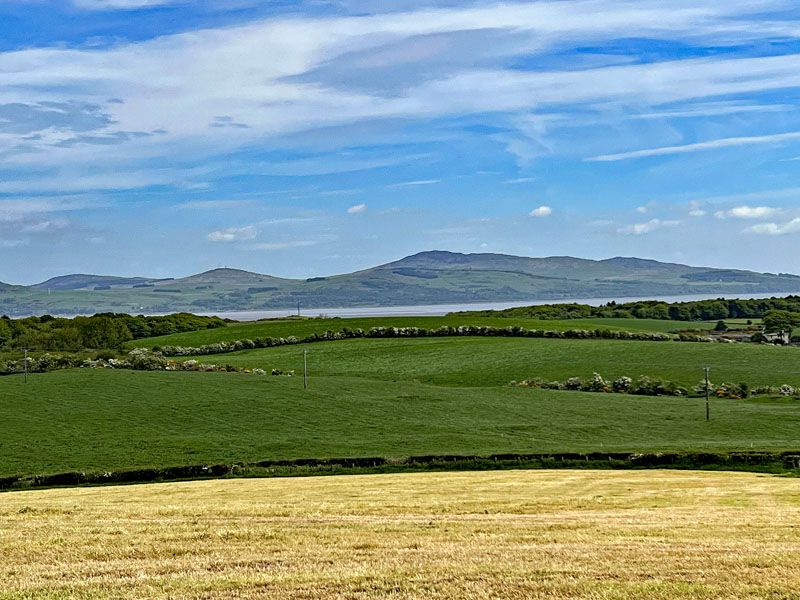 BASIC PAYMENT ENTITLEMENTS – IACS / SAF
The whole of the agricultural land has been allocated payment region 1. We are advised that the vendors are active farmers (as currently defined under EU Regulation 1307/2013 and the Scottish Statutory Instrument 2014/58). We are further informed that the sellers completed an IACS/SAF submission 2023 (a copy of which can be made available for inspection from the sole selling agents during normal office hours).
Clauchan Farm benefits from 66.09 units of region 1 entitlements with illustrative unit values of €165.63 (Euros). The sellers will use their best endeavours to complete the necessary documentation to transfer any and all established Basic Payment Entitlements. For the avoidance of doubt any such payments already applied for prior to the completion date, will be retained by the sellers, i.e. the 2023 Basic Payment and 2023 greening payment. The purchaser upon occupation of the subjects of sale will be required and be responsible to comply with the statutory management requirements and good agricultural and environmental conditions, as laid down within the cross compliance documentation 2023, this obligation expires on 31st December 2023