Brackenhill is a highly productive stock rearing farm on the periphery of the town of Auchinleck in East Ayrshire. The property is within easy reach of major road networks and within reasonable commuting distance of the central belt.
Brackenhill benefits from a traditional three-bedroom dwellinghouse which has been well-maintained over the years. The dwelling benefits from a roadside position at the entry to the steading and adjoins the traditional brick-built buildings, which formed part of the former dairy complex.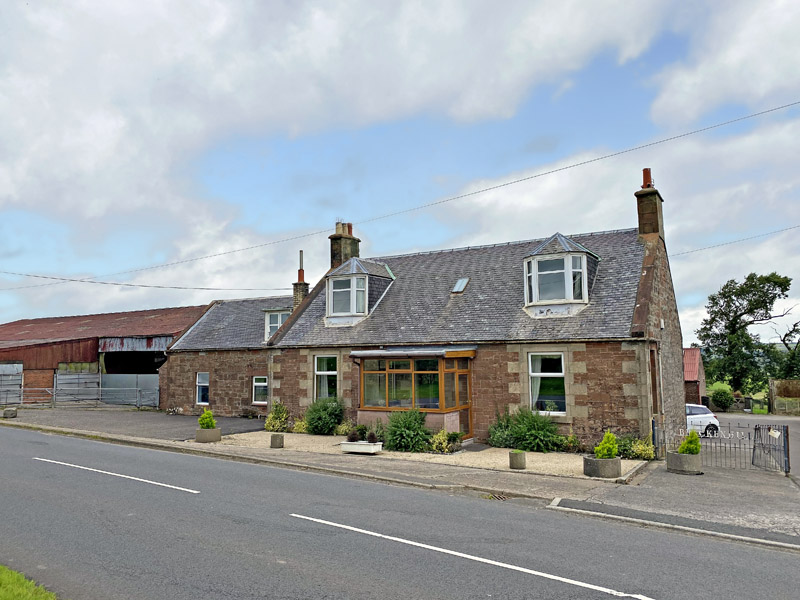 The steading is all hard standing with either concrete or tarmac and the modern steel portal buildings lie behind the dwellinghouse. The steading benefits from two separate accesses. The land lies in one block, split only by the A76 and a railway line. Most of the land has direct roadside access.
Local services are found within the thriving community of Auchinleck, which offers all essential services with a range of community facilities such as a thriving community centre, library, leisure centre, etc. along with a doctors surgery and both primary and secondary schooling available. The popular tourist attraction of Dumfries House is only five miles distant from the property.
THE AGRICULTURAL STEADING
Brackenhill Farm benefits from a well-maintained steading, which in recent years has been utilised for livestock overwintering, machinery and general storage. A numbered steading plan is included within the sales particulars, which should be cross referenced with the brief description of the steading buildings.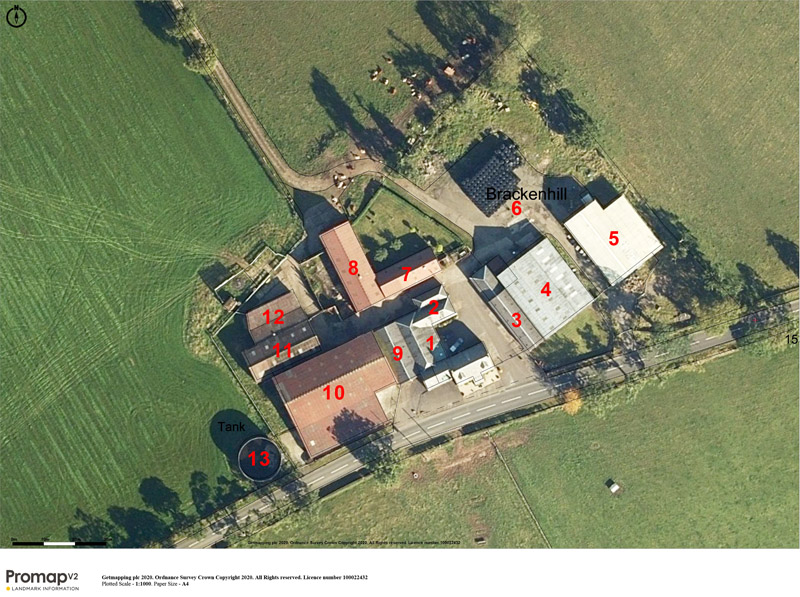 THE AGRICULTURAL LAND
The agricultural land lies within a ring fence, split only by the A76 and a railway line. The land lies within 19 good sized field enclosures, which are all down to grass for grazing and or conservation. The property is registered with the AFRC-RPID with a main location code of: 69/191/0075 and is classified as region 1, lying within an LFASS area. The property extends in total to about 218.51 acres (88.43 hectares), to include the area occupied by the roads, yards, buildings, etc.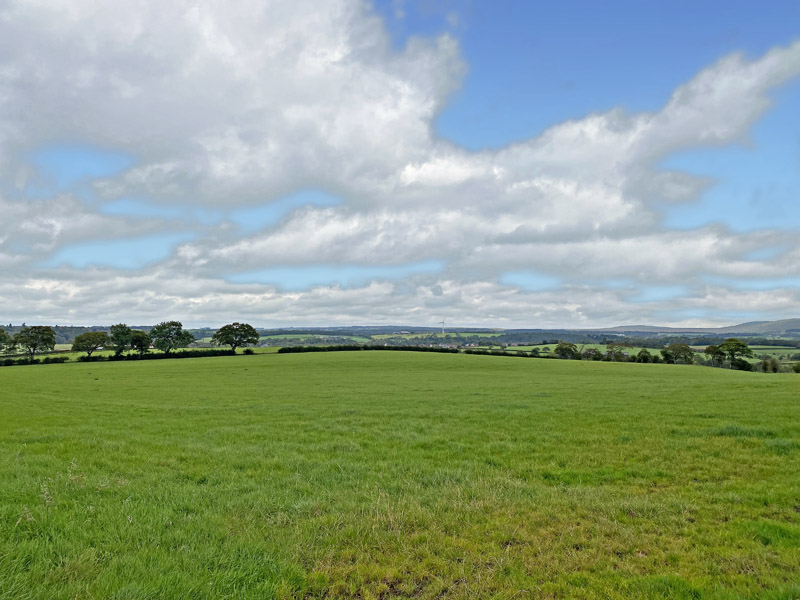 BASIC PAYMENT ENTITLEMENTS
Brackenhill Farm benefits from 86.72 units of region 1 entitlement with an indicative value of €160.66 (Euros). The vendors will use their best endeavours to complete all necessary paperwork to effect the transfer to the successful purchaser. Copies of the sellers 2020 IACS /SAF submission is available for inspection from the sole selling agents.