Barharrow Farm is situated not far from the pretty village of Gatehouse of Fleet. Barharrow Farm is an exceptional dairy farm, benefitting from a well-presented traditional farmhouse, two farm cottages, mainly modern farm buildings, 32/32 Herringbone parlour and about 611 acres of agricultural land.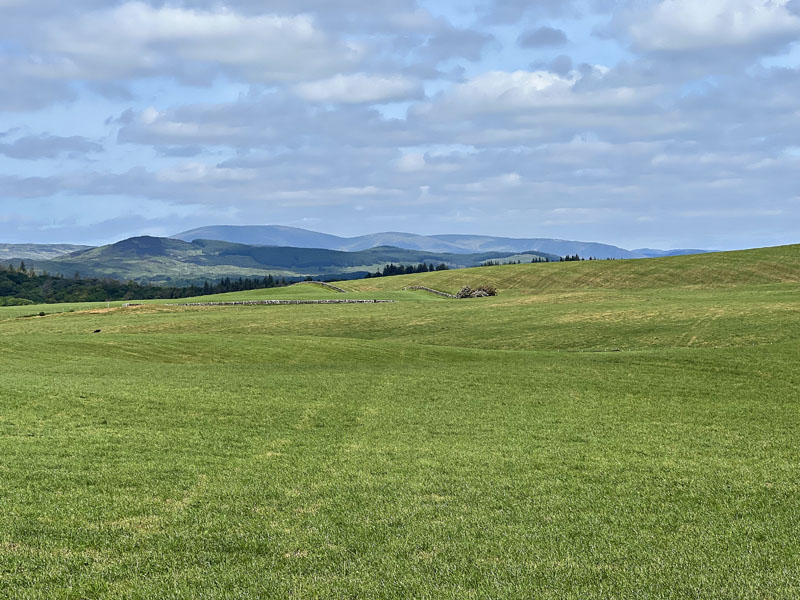 The agricultural land is down to grass for grazing and conservation (silage or hay), however the land is capable of growing a range of cereal and other forage crops. For the avoidance of doubt, Barharrow is farmed in conjunction with two other properties which are both being offered for sale at this time by Threave Rural and particulars are available (Clauchan Farm & Land at Plunton), both which lie contiguous to Barharrow.
The farmhouse at Barharrow has been well-maintained offering comfortable four-bedroom accommodation over two floors. The property occupies a position within its own garden grounds and is accessed by a separate driveway.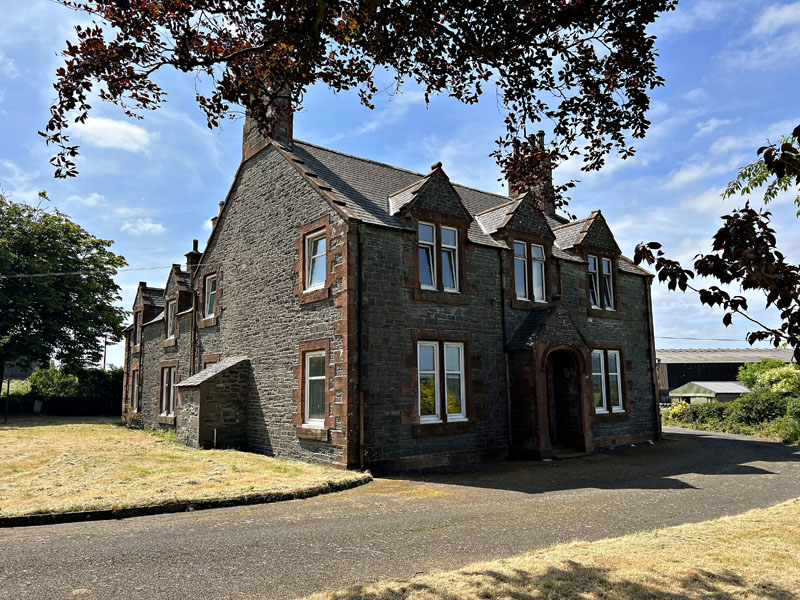 The farm benefits from three other residential properties, one being the Dairy House, contained within the steading at Barharrow, and two detached cottages, Jessieville & Dromore. The farm cottages are located outwith the main farm and currently offer accommodation to farm staff. The steading is of mainly modern construction and houses the dairy complex. The farm until very recently was in production and all associated dairy equipment was in daily use.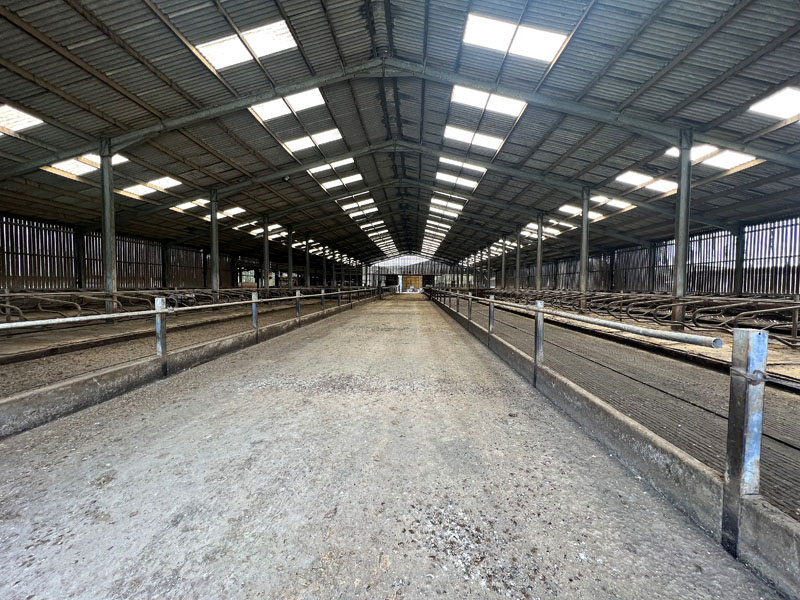 THE LAND
Barharrow Farm extends in total to about 625.09 acres (252.97 ha), including the areas occupied by the farmhouse, cottages, steading, yards, access roads, etc. The holding features 33 specific field enclosures, which are currently all down to grass for grazing and conservation (silage) or other forage crops. The land is classified as predominantly yield class 4 of the Macaulay Institute for Soil Research (Land Capability Study), as produced by the James Hutton Institute. The farm is self-sufficient in-home grown forage and capable of any type of livestock production or cropping, but is ideally suited to the dairy operations which were undertaken. The land ranges from good fertile arable land to permanent grazing.
BASIC PAYMENT ENTITLEMENTS – IACS / SAF
The whole of the agricultural land has been allocated payment region 1 with exception of some two hectares of region 2 land. We are advised that the vendors are active farmers (as currently defined under EU Regulation 1307/2013 and the Scottish Statutory Instrument 2014/58). We are further informed that the sellers completed an IACS/SAF submission 2023 (a copy of which can be made available for inspection from the sole selling agents during normal office hours). Barharrow Farm benefits from 246.67 units of region 1 and 0.96 units of region 2 entitlements with illustrative unit values of €165.63 (Euros) and €36.16 (Euros) respectively. The sellers will use their best endeavours to complete the necessary documentation to transfer any and all established Basic Payment Entitlements.
For the avoidance of doubt any such payments already applied for prior to the completion date, will be retained by the sellers, i.e. the 2023 Basic Payment and 2023 greening payment. The purchaser upon occupation of the subjects of sale will be required and be responsible to comply with the statutory management requirements and good agricultural and environmental conditions, as laid down within the cross compliance documentation 2023, this obligation expires on 31st December 2023.