Alleyford Farm is situated off a minor public road a mile northwest of the village of Kirkgunzeon This is a productive stock rearing and feeding farm benefitting from a redundant traditional farmhouse (in need of full restoration), two farm cottages traditional farm buildings and about 190 acres of agricultural land. The agricultural land is down to grass for grazing/mowing or in stubble following a cereal crop with a good percentage of the land being capable of growing a wide range of cereal and other forage crops.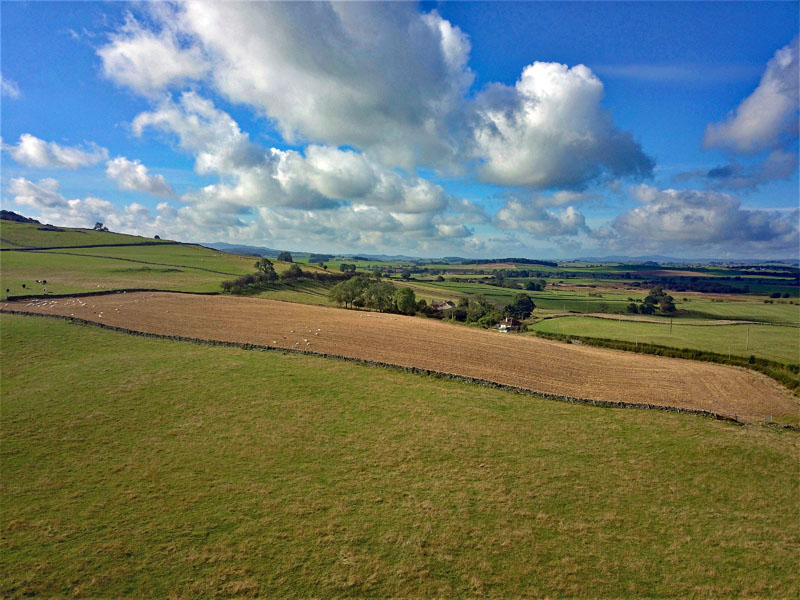 Alleyford farmhouse is of traditional Galloway construction and although in a ruinous state provides a blank canvas for any potential purchaser to create a lovely family home. Situated on the periphery of the steading the two bedroomed farm cottage would benefit from a degree of modernisation with a further redundant cottage sited on the accessroad which could (subject to the necessary permissions) be redeveloped. The traditional farm buildings at Alleyford except for two portal sheds are in a dilapidated condition, however, they could have some development potential for conversion to residential dwellings and any interested party wishing to pursue this would need to make their own enquires with Dumfries & Galloway Council in this respect.
ALLEYFORD FARM COTTAGE
A traditional brick-built cottage under a tiled roof occupying a site within its own extensive garden grounds. The would benefit from modernisation and upgrading.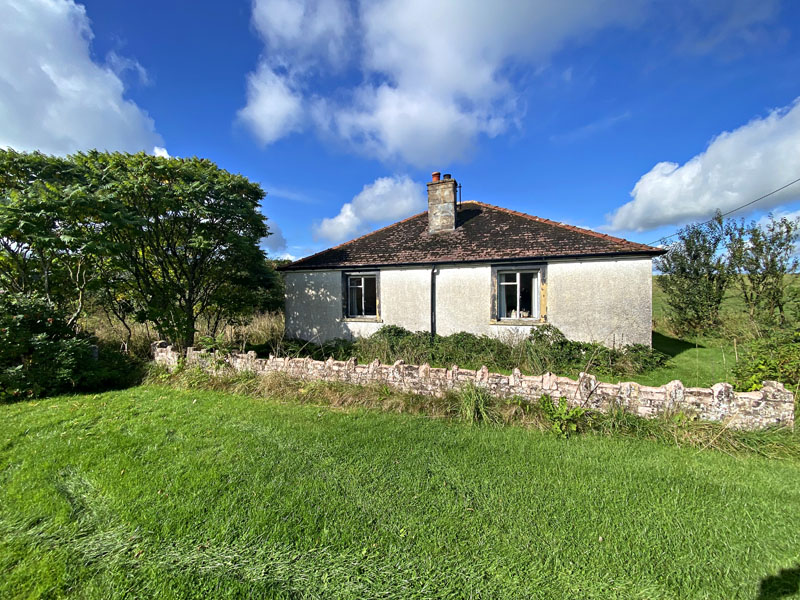 REDUNDANT COTTAGE AT ALLEYFORD
Located on the access road is a redundant stone-built cottage under a tiled roof, which subject to the necessary permissions, could be redeveloped.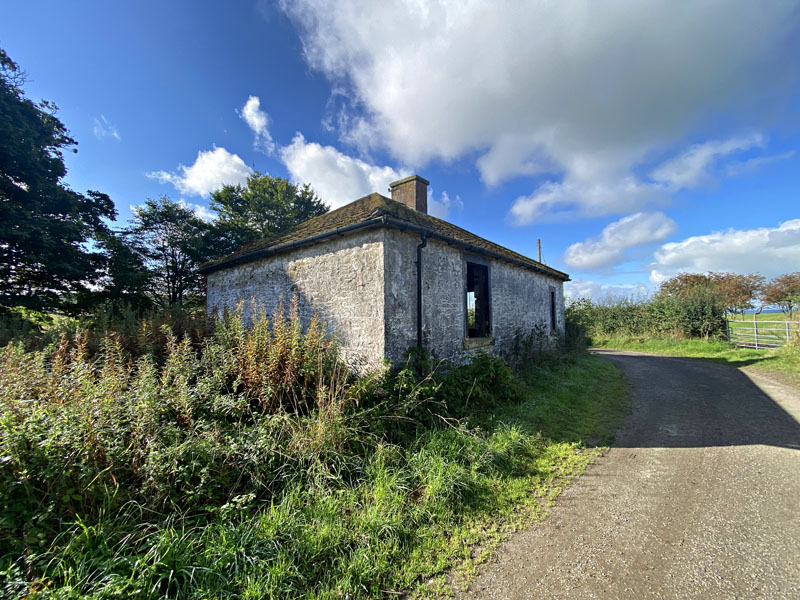 ALLEYFORD FARM STEADING
Located to the rear of the farmhouse is a range of traditional barns and byres. These structures are largely redundant with most of the roofs missing. They are arranged in a classic courtyard and could be redeveloped, either into farm buildings or subject to a change of use being granted into further accommodation. There are also two useful portal buildings, the first being a four-bay steel portal hayshed, the second is a concrete portal shed under a big six roof.
THE LAND
Alleyford Farm extends in total to about 194.71 acres (78.80 Ha), to include the areas occupied by the farmhouse, cottages, steading, yards, access roads, etc. The holding features 15 specific field enclosures, which are currently all down to grass for grazing and conservation (silage). The land is classified as predominantly yield class 4 of the Macaulay Institute for Soil Research (Land Capability Study), as produced by the James Hutton Institute. The farm could be self-sufficient in home grown forage and capable of any type of livestock production. The land at present is either down to grass for grazing / mowing or in stubble following a cereal crop. It is noted that a program of reseeding and drainage has been undertaken .
BASIC PAYMENT ENTITLEMENTS – IACS / SAF
The whole of the agricultural land has been allocated payment region 1. We are advised that the vendors are active farmers (as currently defined under EU Regulation 1307/2013 and the Scottish Statutory Instrument 2014/58). The farm has been let on a seasonal grazing licences this year and the graziers included the subjects within their forage hectarage, therefore, the sellers cannot exhibit an IACS / SAF to potential purchasers.
Alleyford Farm DOES NOT benefit from any Basic Payment Entitlements and therefore none will be available with the sale. However, the selling agents will be pleased to advise on this matter The purchaser upon occupation of the subjects of sale will be required and be responsible to comply with the statutory management requirements and good agricultural and environmental conditions, as laid down within the cross compliance documentation 2021, this obligation expires on 31st December 2021.