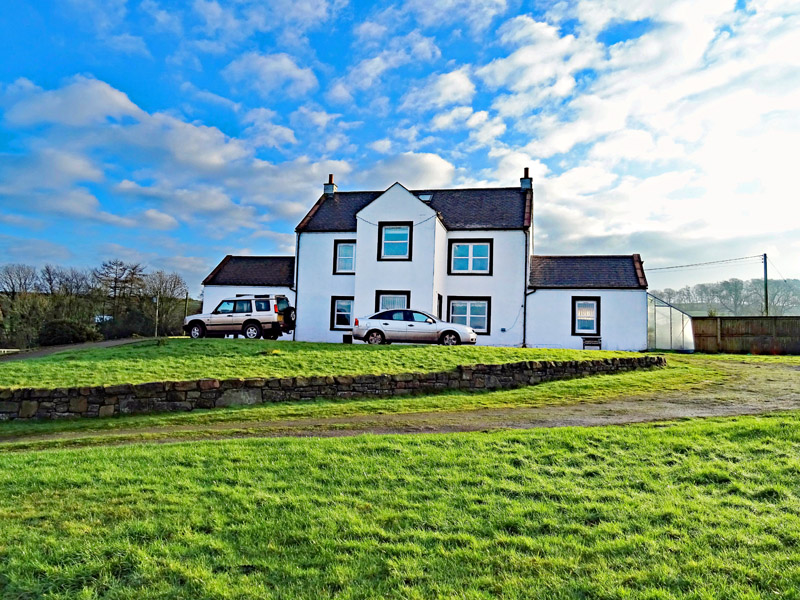 Old Culdoach is conveniently located some 2 miles east of Kirkcudbright and some 8 miles southwest of Castle Douglas in Southwest Scotland. The present occupiers commissioned and built a bespoke 5 bedroom farmhouse to incorporate all fixtures and fittings associated with modern family living. The house was constructed on an elevated site with stunning views over the River Dee and beyond.
Given the diverse landscape along with the proximity to the coast and local lochs, the area offers unique walks, sailing, cycling and for the golfer there is an abundance of good local courses with the region boasting no fewer than twenty-nine 18 hole courses, the closest being at Kirkcudbright. The Solway Firth is a popular yachting destination and Scotland's only 'Blue Flag' marina is located adjacent to Kirkcudbright Harbour.
Equestrian activities are a feature of the county, with two active branches of the Pony Club of Great Britain and a renowned established hunt.
Old Culdoach is a registered agricultural smallholding and it benefits from a main location code (514/0013). The property has been utilised as an agricultural holding, with the land suitable for livestock rearing or equestrian purposes. This is a unique property and featured, whilst in the present ownership, on a George Clark television documentary 'Build a New Life in The Country'